2. Take an evening stroll along the pearl river.
Guangzhou comes to life at night, with the bridges and buildings being lit up with lights. Join the locals to stretch your legs after dinner with a walk along the pearl river. The promenades on both sides of the river will be busy with walkers, runners, cyclists and Chinese tourists snapping photos. A must do local experience in Guangzhou.
The Chinese have a love for dancing, and there are several parks and squares along the river where you can see the locals out for their evening dancing exercise. It might not be to your taste, but it is definitely something to see. One of the most vibrant dancing areas is near next to the San Yatsen university pier.
3. Explore Liwan District
Food, markets and shopping make exploring Liwan one of the best things to do in Guangzhou. Located on the northern bank of the pearl river, Liwan is easily accessible by taxi, metro and ferry. This is one of the most traditional Cantonese districts in Guangzhou and a stark contrast to the cultureless CBD areas of Guangzhou.
Start with a stroll down Shangxiajiu pedestrian street. This vibrant street is a favourite with Chinese domestic tourists, and a good place to do some local shopping. Along Shangxiajiu pedestrian street you will also find numerous top quality Cantonese restaurants that Liwan is famous for. Explore the backstreets to find more local restaurants as well as the pet market and plant shops. Then make your way down to the QingPing Chinese herbs market. Finish off your day at Lizhiwan, a short taxi ride away to take in this scenic suburb with shops and a food street set around a picturesque lake.
For Seafood lovers, go and check out Huangsha Wholesale Fish market, claimed to be the largest fresh fish market in southern China. Most of the fish are still swimming in tanks, with a overwhelming range to choose from. You can also see exotic and unusual delicacies such as geoduck and live crocodiles! We like to pick a fresh fish and then take it to one of the nearby restaurants who steam it for us! After Huangsha seafood market, it is just a short stroll to the peaceful oasis of Shamian Island.
For culture travellers, the Hualin Temple is another attraction which should be part of your sightseeing in Liwan. Not far from the Hualin temple you will find the jade a semi previous stones markets. Retail purchases can be difficult here, but it is definitely the best place in Guangzhou to buy Jewellery gifts.
For those of you that would like a more in depth experience, join our half day walking food tour of Liwan, where our local licensed Cantonese guides will lead you through a maze of backstreets and share with you our favourite local eateries.
Where to eat in Liwan?
Taotao Ju Restaurant (陶陶居) -
On the Shangxiajiu pedestrian street. One of the oldest restaurants in Guangzhou. Good quality but not the best. Attached bakery is famous for lotus seed paste chinese cakes.
Panxi Restaurant (泮溪酒家) -
151 Longjin West Road (龙津西路151号). With a beautiful garden setting, this restaurant is famous for Dim Sum. Rated national 'super' level, this restaurant has employed some of the top Dim Sum in China.
6. Cruise the Pearl River
Pearl River cruises are one of the most popular activities for both domestic and foreign tourists. At night dozens of boats travel up and down the pearl river for dinner cruises. The view of Guangzhou by night is spectacular, with many of the buildings, bridges and the canton tower having light shows. Dinner cruise costs start at around $30 (don't expect much food) to more than $50 per person. Our insiders tip however is to take a local ferry down the Pearl river during the day. The view may not be quite as spectacular as in the evening, but it is a convenient way to access a few different parts of Guangzhou whilst enjoying a great view. Best of all it only costs around RMB2 per trip for a standard ticket or RMB5 if you want the premium upstairs outdoor seating! There are several ferry routes in Guangzhou, but the most useful one for tourists is the line between Canton Tower and Liwan.

7. View Guangzhou from the top of Canton Tower
Address: Yuejiang West Rd, Haizhu, Guangzhou
Metro: Canton Tower station
Canton tower is definitely the most famous landmark in Guangzhou. The tower offers a nightly light show for the city, and spectacular views from its restaurants and observations decks. Opened in 2010, Canton Tower was formerly the tallest tower in the world, standing at 604m tall. Canton Tower is currently the 4th tallest freestanding structure in the world. Within the tower there are numerous activities, restaurants and observation decks for visitors to enjoy. The tower also contains television and radio broadcasting facilities.
Some of the activities available at Canton Tower include:
488 Lookout - This is currently the second highest outdoor observation deck in the world giving panoramic views of the city. For those of you that prefer to be indoors, there are also indoor observation decks on levels 107 and 108.
Bubble Tram - At a height of 455m, the bubble tram holds the record for the highest semi ferris wheel in the world. This tram is comprised of 16 crystal sightseeing cabins that rotate around the tower giving views of the entire city.
Skydrop - This is the highest vertical freefall in the world starting at 485m. The drop distance is 100m.
There are also additional observation decks and restaurants at lower heights. Prices for entry vary depending on how high you would like to go, and what activities you would like to do. They start at RMB150 for adults. Tickets can be purchased at the base of the tower.
The easiest way to get to Canton tower is via Metro, with the Canton Tower station being located directly next to the tower.
​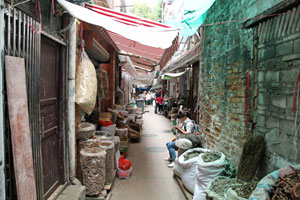 4. Shamian Island​
Shamian Island is a small island with picturesque colonial era buildings. Located in Liwan, just a short walk from the Huangsha Seafood market, this island is both the least "chinese" thing to do in Guangzhou, and also a refreshing break from the rest of the city. The island has an interesting history including formerly being an important port, then being a territory divided into two concessions being given to France and Britian. More recently it was home to many of the cities consulates. Today Shamian Island is one of the top tourist attractions in Guangzhou for domestic and foreign tourists. There are several hotels on the Island, including the White Swan Hotel, and it is one of the few places in Guangzhou where you will find english menus in some of the restaurants.
To get there, take the Metro to Huangsha and then cross the main road walking towards the river. You can't miss it.
5. Wet Markets
If you are a morning person, then your local wet market is where all the action is at. This is a must do experience in Guangzhou if you are are foodie or travel to learn about cultures. Wet markets can be found all over Guangzhou, and are the place of choice for locals to do their food shopping. Whilst you can find international supermarkets such as Walmart and Carrefour in Guangzhou, locals prefer to go to wet markets for the freshest produce. Many people go to the market on a daily basis, and some of the older generation will go the market twice a day. You can find all types of Chinese vegetables, fresh fruit, meat and fish being sold. If you know where to go, you can also find snakes, crocodiles, scorpions and other unusual local delicacies. It may seem chaotic, and the wet and muddy floors may give the impression of not being clean, however if you take the time to take a closer look at the produce you will gain an appreciation for how fresh everything is. Oranges and mandarins will be sold with green leaves attached to prove they are freshly picked. Melons still have their green stems attached. Lots of fish will still be swimming in tanks. Green vegetables are delivered every morning, and beef, pork and chicken is killed fresh every morning. You won't find any refrigeration here, because the animals are not being stored. If you know where to go you can also get the butcher to prepare a whole fresh goose, chicken or pigeon for you.
The markets in Guangzhou are slightly segregated, with Cantonese locals preferring to shop at Cantonese run stalls (where you will hear most people being served in Cantonese) and migrant workers shopping at the mandarin speaking stalls. That is not to say that there is no mixing, only that if you have two butchers, one Cantonese and one Mandarin speaking, you can bet that most of the locals are shopping at the Cantonese butchers stall. You will also find migrants from different parts of china selling foods from their culture.
Don't be shy, if you walk past a wet market, take a look inside. You will find the locals to be very friendly. Just remember, whilst it may be different to what you are used to, it is just another form of supermarket – only much much fresher.
The streets around a wet market are normally a good bet for some simple breakfast snacks. If you know where to go you will find amazing Lai Cheung (rice noodle rolls), congee and buns. Both of our Haizhu and Liwan food tours will take you through local wet markets.
8. Go Shopping
There are several large western style shopping malls in Guangzhou. To experience the modern and wealthy side of Guangzhou take a trip to Tianhe for Grandview and Tee Malls. Other notable malls include the Metropolitan Plaza in Liwan and Wanguo Outlets in Haizhu.
Wanguo Outlets
Address: 40 Qianjin Rd, JiangNan DaDao, Haizhu, Guangzhou
Wanguo outlets is the place to go to by discounted authentic brand name clothing and accessories. You can find outlets here for Levi, Adidas, Nike, The North Face, Samsonite, and many more. There are also some fantastic restaurants located here. Definitely a good option for dinner and shopping.
Grandview Mall (正佳广场)
Address: 228 Tianhe Rd (next to Sheraton)
Metro: Metro 1, 3 Tianhe Sports Center Exit D3
Grandview Mall is the biggest mall in Guangzhou including a department store, luxury brands, Taste Supermarket and lots of restaurants. There is an ice skating rink on level 5, and a freshwater fish aquarium on level 6. This is definitely not the place to go if you are bargain hunting.
Tee Mall (天河城)
Address: 208 Tianhe Rd (above Tiyu Xilu Metro)
Metro: Tiyu Xilu
Within walking distance of Grandview Mall, Tee Mall similarly is a large shopping complex with luxury brands, AEON, a department store and restaurants.

9. Ride the driverless APM Metro line!
For a taste of the future, try out the driverless APM Metro line in downtown Guangzhou. The APM Metro line connects Tianhe with Canton tower. In total there are 9 stations covering a distance of roughly 4km. The total travel time is around 10 minutes. The APM line uses carriages that were built by Bomdardier in the USA and the construction cost per kilometre makes it the most expensive people mover system in the world!

10. See the Guangzhou Opera House
Address: 1 Zhujiang West Rd, Tianhe, Guangzhou
Metro: Zhujiang New Town
The newly built Guangzhou Opera House is quickly becoming one of the defining landmarks of Guangzhou and should definitely be on your list of things to do in Guangzhou. Built in 2010 and designed by Zaha Hadid, the theatre is the third biggest in China. Seeing a performance here is a recommended experience, but if you don't have time to catch a show, staff have be known to give tourists a free tour of the Opera House.
The building itself is said to represent two pebbles. The design is very modern, and seeing it illuminated in the evening is quite spectacular.
19. Soak in Hot Springs
Qingxing hot springs are located near Qingyuan city. Set in beautiful gardens, there are more pools than you can count, giving you a thoroughly relaxing experience. Relaxing hot springs might not be what comes to mind when you think about Guangzhou, but this complex rivals some of the best we have seen in Japan. And the best part is unlike in Japan, there is no naked bathing, so you can relax and enjoy the springs with you family and friends. Qingxing is most easily accessed by private car from either Guangzhou or Qingyuan. The driving time from downtown Guangzhou is just over 1 hour, longer if you hit traffic. Qingyuan is on the high speed rail network, only 20 minutes by bullet train from Guangzhou.
​
11. Hike Baiyun Mountain
Baiyun (White Cloud) Mountain is located in the north of the city, and is visibly from many parts of Guangzhou. It is one of the most highly rated things to do in Guangzhou, and a great break from being in this mega city. The mountain has both hiking trails, pedestrian roads and a cable car to get to the top. Within the mountain area there are several different parks, veiwpoints and recreation activities. You can even go bungee jumping here!
The entrance fee is RMB5 and the cost for a cable car ticket to the top of the mountain is RMB25 to go up and RMB20 to go down. Bungee jumping is RMB280.
There are several entrances to the mountain, so we suggest you plan in advance what you would like to see and then catch the Metro to the nearest entrance followed by a taxi from the metro station. Just remember to have your destination written down in Chinese as taxi drivers will be unlikely to speak or read any English. The mountain is service by quite a lot of bus lines, but this can be a bit confusing for a foreigner.

12. Visit the Temple of Six Banyan Trees
Address: 87 Liurong Rd, Yuexiu , Guangzhou
Metro: Gongyuanqian
An oasis of calm in busy Guangzhou, the Temple of Six Banyan Trees is a must see attraction for travellers with an interest in temples and Buddhist culture. The temple was originally built in 537AD. It has been destroyed and rebuilt several times since then, with the current structure being built in 1373 and then restored in 1900. The name is believed to have been given by a famous poet who visited the temple and found the 6 banyan trees there to be pleasing and calming. The grounds and buildings of the complex are beautifully maintained. Entrance fees are 5RMB to the temple and 10RMB to the Six Banyan Tree Pagoda. To get there, take the Metro to Gongyuanqian Station (line 1 or 2) and take exit B. The temple is located a short walk from the metro station.
13. See Hualin Temple
Address: Xiajiu Road, Liwan, Guangzhou
Metro: Huangsha
The Hualin Temple has a history exceeding 1400 years. Conveniently located in Liwan district (close to some of the best Cantonese food in China), this temple is one of the four most important Buddhist temples in Guangzhou. The temple was built following the arrival of the monk Bohdidharma to Guangzhou from India. Bohdidharma is credited as being the founder of zen budhism in China, and this temple was built by his followers in 527AD.
The temple grounds are not too large, and can be easily viewed in 30 minutes or so.

14. Visit the 2000 year old Mausoleum of the Nanyue King
Address: 867 Jiefang North Rd, Yuexiu, Guangzhou
Metro: Yuexiu Park
The 2000 year old tomb of King Zhao Mo was a truly amazing discovery in downtown Guangzhou in 1983. The tomb was uncovered during a construction project. Zhao Mo was the ruler of the Southern Yue Kingdom. The tomb includes more than 1000 ancient artefacts and 15 courtiers who were buried alive with the king to serve him in the afterlife. You can easily spend a couple of hours here, and is a great Guangzhou activity for those with an interest in ancient history.
The closest Metro station to the mausoleum is Yuexiu Park, and take Exit E.
15. See the Fish at Huadiwan Pet Market (广州花地湾花鸟鱼虫批发市场)
Address: Huadi Avenue North, Fangcun, Liwan, Guangzhou
Metro: Huadiwan station, Exit C and D
Huadiwan Pet Market (also known as Fangcun pet market) is the largest wholesale market for ornamental fish in China and possibly the world. If you have an interest in ornamental fish this is a truly fascinating place to visit. You can find all types of pet fish here, from simple goldfish to the rarest freshwater fish costing $2000+ per fish. Many foreign breeders have display suites at this market and you will find amazing displays of rare arowana and freshwater stingrays as well as cichlids, turtles and a more limited display of marine fish.
This is also a good place to go for traditional Chinese furniture.
To get there, either take a taxi or hop on the Metro to Huadiwan station.
​
16. Go Ice Skating in Guangzhou
Ice skating is not the first thing that comes to mind when you think of Guangzhou, but there are several ice skating rinks in the city, including the Zhengjia skating rink in Grandview Mall. If you are looking to escape the summer heat, or maybe an activity for the kids, a couple of hours at the ice skating rink could be just what you need. Prices start at RMB60 per person.

17. Have a drink with a view
Address: Level 99, Guangzhou IFC Tower, Tianhe, Guangzhou
Hours: 5pm - late
The Tain Bar at the four seasons hotel is located on the 99th floor of the Guangzhou IFC Tower. Currently the highest bar in Guangzhou, it commands amazing views of the city. The bar itself is impressive, with the serving bar being cut from a single large multi-coloured piece of agate. Drinks are not cheap, but the view is one that you will not forget soon. A good alternative to going up the canton tower.
About Eating Adventures​
The Eating Adventures team has a true passion for this Guangzhou and its cuisine. Join one of our licensed local guides to explore the backstreets of Guangzhou and learn why we love this city. Choose from either the half day Liwan walking food tour, or the bicycle tour in Haizhu. Strictly no foreign expat guides. Tours can be conducted in English or Cantonese.
18. Take a day trip to Hong Kong
If you have never been to Hong Kong before, and have an extended stay in Guangzhou, a day trip to Hong Kong may be a memorable experience. Travelling between the two cities takes around 3.5 hours. A trip to Hong Kong can be great for some shopping, and also to contrast the differences between these two Cantonese cities. If you do go to Hong Kong, we recommend taking in the view from Victoria Peak, and exploring one of the local areas such as Mongkok or Sham Shui Po. For us the easiest way to travel between Guangzhou and Hong Kong is using the high speed train to Shenzhen and then the MTR into Hong Kong.
The Best Ways to Travel from Hong Kong to Guangzhou
What is the best way to travel from Hong Kong to Guangzhou - Here are the 4 best!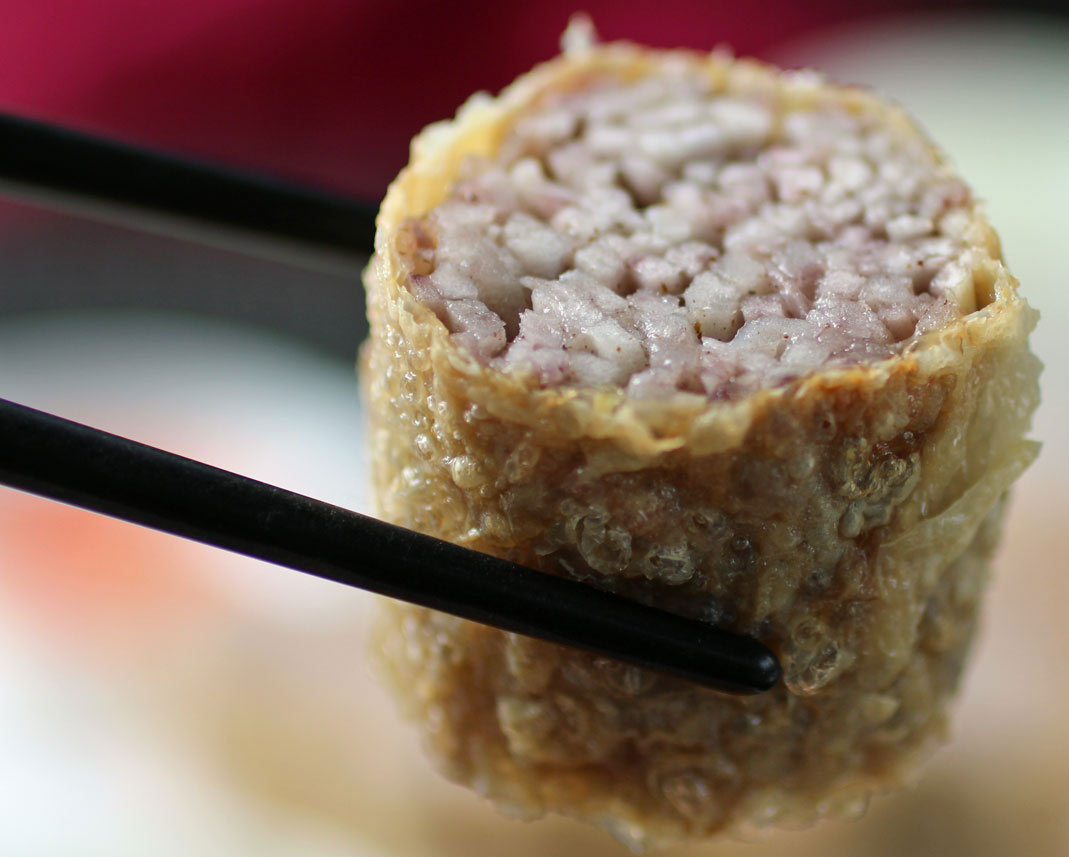 Where to find the Best Dim Sum in Guangzhou
In Guangzhou you are spoilt for choice when in comes to Dim Sum. With a mixture of both traditional and contemporary varieties, fresh ingredients and highly skilled chefs, you will find quality and diversity that far exceeds other cities.
Here is a list of our favourite places for Yum Cha in Guangzhou!
Guangzhou Layover Guide | Things to do on a Guangzhou Layover
​When it comes to choosing a layover city, Guangzhou is not at the top of many peoples list. But that is part of the appeal of why Guangzhou is a fantastic city for a stopover. Less famous than Shanghai and Beijing, Guangzhou is a living museum of authentic Cantonese culture, with fantastic food, picturesque alleyways, interesting local markets and great layover tours. Here is the Eating Adventures guide for the best way to spend a Guangzhou LayoverDo you have enough time to leave Guangzhou airport?The first thing to consider is if you even have enough time to leave the airport. You really need at least 7 hours to make it worthwhile leaving the airport. Whilst the downtown area is only 40 minutes by taxi from the airport in normal traffic, the biggest problem is actually getting out of the airport which sometimes can take a while. You should allow 2 hours from landing to getting to your hotel, and then depart your hotel around 3 hours prior to your onward flight. The traffic in Guangzhou is not too heavy, but it can be during peak hours in the evening, so beware.If you have flexibility, choose your flights so that you can spend a night or two in Guangzhou, you won't regret it!Do you need a visa for a Guangzhou Layover?Citizens of 53 countries are allowed visa free entry for a 72 hour layover. This includes Australia, New Zealand, the USA, Canada and Singapore. To be eligible for this, you must be in possession of an onward international flight ticket as well as having a valid visa for your next destination. Visa free entry is only available if you are both entering and exiting via Guangzhou Baiyun Airport. Please check the exact rules with your local Chinese embassy prior to booking, as visa rules for China change frequently.How to get from Guangzhou airport to the city?Depending on where you are staying, either the Metro or a taxi will be the easiest way into the city. The Metro is clean and efficient, with a station directly under the airport. It is definitely the cheapest way into the city.If you are not staying on the Metro line, local taxis cost around RMB130 – RMB200 into the city. You are expected to pay for tolls separately, and there is an official taxi queue outside arrivals. Never take illegal taxis and remember that by law taxi drivers must switch on the meter.If you are travelling to the city by taxi, make sure you have the address for where you are going written in Chinese, and a contact telephone number for the hotel will be helpful. Guangzhou is a massive city with hundreds of hotels, so you cannot expect taxi drivers to know all of them.English speaking chauffer transfers are also available, but unless you have money to burn, this is not really necessary.You can find a more detailed post on how to get from Guangzhou airport to the city here.Things to do during a Guangzhou Layover?Eat the best food in China!!Guangzhou is famous for having the best food in China. This is where world famous Cantonese cuisine originates from, and the quality and diversity of local Cantonese cuisine is amazing and far exceeds neighbouring Hong Kong. As well as the best Cantonese cuisine in the world, you will find restaurants specialising in food from most provinces in China.Eating Adventures offers English speaking walking food tours in Guangzhou. This is definitely the easiest way to try some local delicacies and explore the backstreets of Guangzhou during a Guangzhou layover. Tours normally run for around 4 hours and will give you an insight into authentic local Cantonese culture and cuisine, whilst taking you off the beaten path. All tours are led by fully licensed guides. Tour timing may be able to be flexible to allow for your layover.If you don't have the time for a food tour, Dim Sum is the one eating experience that you must do in Guangzhou. You are spoilt for choice when it comes to Dim Sum in Guangzhou, two of our favourites for the best dim sum in Guangzhou are Dim Do Dak and Guangzhou Restaurant.
Things to do in Guangzhou | The best sightseeing, food and cultural experiences in Guangzhou
A locals guide to the best things to do in Guangzhou. See why we love this city so much. The best food in china, Canton Tower, authentic culture, Guangzhou Opera House, temples and more.
HOW to get from Guangzhou Airport to downtown Guangzhou
Guangzhou Baiyun Airport is connected to downtown Guangzhou by Metro, bus, taxi and English hire car transfer. The best choice for you will largely depend on where in Guangzhou you are travelling to, the time of day, and how comfortable you are immersing yourself in the Chinese speaking world!With Guangzhou becoming the leading regional hub in Southern China (soon to overtake Hong Kong), there is an ever increasing number of business travellers, holidaymakers and people with layovers visiting Guangzhou, the culinary capital of China.MetroGuangzhou Baiyun airport is connected to the city via Metro Line 3. The Metro stations are located directed under the airport terminals, with Airport South being for Terminal 1 and Airport North for Terminal 2. The Guangzhou Metro is new, fast, clean and efficient. Travel time from Baiyun airport to Tiyu Xilu (Tianhe) is roughly 40 minutes. Fares vary depending on how far you are travelling, but will be around 7RMB.The Metro operates from 6am – 11pm (check at the Metro station for exact timing of the last service for that station), and ticketing machines have and English option.The Metro is definitely the cheapest way to travel between Guangzhou airport and the city. It is also the fastest way to Tianhe, and a good option during peak hour traffic from other parts of Guangzhou as well.If you are staying in other areas such as Liwan and Haizhu, you may still find the Metro to be a reliable option, however you will need to change lines, possibly multiple times, making the journey longer (1 hour or more).TaxiTaxi is a convenient option to travel between Guangzhou Airport and downtown Guangzhou outside peak hour traffic. There are official taxi queues located outside the airport arrival halls. Taxi fares will be around RMB150 depending on where in Guangzhou you are travelling to and traffic conditions. In addition to this, you are expected to pay for any road tolls. The journey time can expected to be around 40 minutes. This is a good option in the evenings and during the middle of the day. If you are travelling by taxi between downtown Guangzhou and the airport during morning rush hour, or in the evening between 4:30pm – 7:30pm we suggest you allow for extra time, as the traffic can be heavy. By law, taxis in Guangzhou must use the meter. In general most taxi drivers will adhere to this, however there are some that will try to take advantage of foreigners seeking fixed price fares. If you encounter this, grab a different taxi or ask the police for assistance. You should assume that your taxi driver will not speak or read any English. Unless you are fluent in Cantonese or Mandarin, it is highly recommended that you have the name and address of your hotel written in Chinese. A contact telephone number can also be useful as there are literally hundreds of hotels in Guangzhou and your taxi driver is unlikely to know all of them.We get a lot of layover food tour clients asking us how to travel to the city, and we normally recommend that a Taxi or the Metro will be the easiest for them.Car Hailing AppsGuangzhou was Ubers most popular city ranked by the number of trips, until the Government forced Uber to stop its illegal operations in Guangzhou. There are however numerous legal car hailing apps that you can use in Guangzhou. Most of the apps are in Chinese only, making it challenging for non Chinese peaking travellers. Didi Chuxing (one of the biggest car hailing companies in China) has recently released an English version of their app. The app has an English interface as well as other bilingual functionality such as real time messaging translation to assist you communicating with your driver. There is also bilingual support available for customers via telephone and email. You can download the app from Google Play store.There is a specific parking lot at Guangzhou Airport dedicated to users of car hailing apps. At the time of writing it was P4 for Terminal 1. Follow the signs upon arriving as it is clearly marked.The cost to travel between Guangzhou Airport and downtown Guangzhou using Car Hailing Apps will be similar to taxis. Most apps will give you an estimate of the fare in advance. When we checked the Didi app at the time of writing it was estimating a fare of RMB101 to Haizhu Square in low traffic. As with taxis, you are expected to pay for any road tolls in addition to the fare.Again we recommend that you carry with you the hotel name, address and contact details in Chinese so as to minimise any issues.We personally normally use car hailing apps to travel between the airport and the city, unless there is heavy traffic in which case we use the Metro.Hire Car Transfer – English SpeakingEnglish speaking hire care transfers are also available. Such transfer sometimes use an English speaking driver, but normally would have a Chinese speaking driver and a translator. Prices start at around 400 RMB. This may be a good option for the most nervous of travellers, but otherwise it is really an unnecessary expense.BusThere are numerous express bus services transferring people between Guangzhou Baiyun airport and downtown Guangzhou. Fares vary but will be around 20-30 RMB. Despite being a cheap option, we would take the Metro any day over the bus as using the Metro is easier, more frequent and definitely will be faster during peak hour. If you prefer to go by road, then taxi or using a car hailing app will be more convenient.Some of the bus routes that are available include:No. 1Guangzhou Railway Station (Yuexiu district - not to be confused with Guangzhou East Train Station in Tianhe district). Transit time approximately 45 minutes to final stop.NO. 2AGarden Hotel, Crowne Plaza Guangzhou City Centre, Guangzhou Zoo, TeeMall, TianHe Computer Centre. Transit time approximately 50 minutes.No. 3Fangcun Coach Station, Rosedale Hotel (Haizhu district near Chang Gang Metro Station). Transit time approximately 70 minutes.No. 5DongFang Hotel, Haizhu Square, Guangzhou Hilbin Hotel (Yuexiu district - Yuexiu South Road). Transit time approximately 60 minutes.No. 6Grandview Mall, Citic Plaza (Tianhe district). Transit time approximately 55 minutes.No. 9Guangzhou North Railway Station (Huadu district). Transit time approximately 50 minutesNo. 10Guangzhou International Convention and Exhibition Centre (Pazhou, Haizhu district), Canton Tower, Guangzhou Textile and Fabric Centre (near Sun Yat Sen University West Gate). Transit time approximately 60 minutes For some ideas of things to do in Guangzhou, check out our Guangzhou Layover Guide, or our Insiders Guide to Guangzhou. About Eating AdventuresEating Adventures offers half day walking food tours in Guangzhou. With Guangzhou being famous as having the best food in China, there is no better way to immerse yourself in Cantonese culture and cuisine than a food tour through the backstreets of Guangzhou. All tours are led by local licensed guides that are fluent in English (no expats).
The best Vegetarian Restaurants in Guangzhou
Are you a vegetarian or vegan but still want to try some authentic Cantonese food rather than eating a salad or Indian food in Guangzhou? Little do people know, although Cantonese cuisine is famous for its exotic ingredients, Cantonese are as serious when it comes to vegetarian cuisine and they excel in it. Chinese vegetarianism stemmed from its Buddhism roots. Whilst Monks and Nuns are vegetarians for the full year, people who believe in Buddhism has long practised eating vegetarian food only on the 1st and 15th day of the lunar month. They believe the desire to kill and eat animals brings negativity and having vegetarian meals on a regular basis will cleanse one's soul and heart. There are over 100 vegetarian restaurants in Guangzhou. The Eating Adventures team has put together this list of some of the best vegetarian restaurants on offer in Guangzhou.Chan Yi Tea House and Vegetarian Restaurant 禅意茶素Next to Xiao Gang Park main gate on Qian Jing Road, Haizhu District海珠区前进路晓港公园正门旁边020-8440 0079 "Chan Yi" means Zen Buddhism. The restaurant is set next to the tranquil Xiao Gang Park. Once you step inside, you will instantly forget that you are in the middle of a mega city with a population of 13 million. Their dishes are created based on the Zen Buddhism principles and hence there is a strong emphasis on nature, healthy and cleansing. Their menu covers dim sum, soups with different health remedies, some traditional vegetarian dishes as well as very creative dishes. Run by the well-rated Bing Sheng Group, it is not surprised that everything is done to perfection and the food is simply divine.Recommended dishes –Chinese yam and bamboo fungus in Maggie sauce – Thinly sliced yam and bamboo fungus are deep-fried and sprinkled with Maggie sauce, red and green pepper strips. Simply delicious.Salt and pepper mushrooms – Mushrooms are cut into long strips, coated with a thin batter before deep-frying. They are so crunchy and a bit spicy yet taste so clean and healthy.Sweet and sour mushrooms – This tastes better than the meat version and the sauce is great to go with rice. Fo Shi Jie Vegetarian Restaurant 佛世界素食馆2-8 Niu Nai Chang Street, Tong Fu Middle Road, Haizhu District海珠区同福中路牛奶厂街二圣宫前2-8号020-8424 4376This down to earth vegetarian restaurant has a very long history. The building was once housed by a group of Chinese nuns before converted into a five storey restaurant. On every 1st and 15th day of the lunar month, the place is packed with local patrons. Ground floor is a canteen style hall which pumps out cheap vegetarian dishes for local elderly people. Upstairs serve exquisite dim sum in the mornings and amazing main dishes in the evening. The price is very reasonable too.Some of the popular dishes include crispy fish in sweet and sour sauce, bean curd roll, vegetarian goose meat and vegetarian Char Siu. Despite their names, they are all made from vegetables but even the biggest meat-eater would not complain about the food. In order to keep the food interesting, the chefs have created some vegetarian dishes where the texture resembles meat. Most of these are made from food with high gluten content. So the vegetarian Buddhists do not have to worry about the temptation of meat!Shui Mu Sheng Vegetarian Restaurant 水木苼蔬食料理Room 405, 4/F, Dongshan Jinxuan Modern City, 6 Nonglin Down Road, Yuexiu District越秀区农林下路东山锦轩现代城4楼405室(东山口地铁站C出口)020-2988 0336This is an upmarket vegetarian restaurant located in Yuexiu district. The two owners have had strong interests in vegetarian cuisine since they were young. The careful combination of ingredients give the dishes a complexity of flavours and textures. The award-winning interior has a bird cage theme which is the final touch for a really memorable meal.Signature dishes –Mushrooms wrapped in vegetarian bacon – Bacon? Did I read wrong? No. These vegetarian bacon has the same texture as real bacon! The mushrooms are slowly pan-fried to ensure the juice is kept inside. Bean curd roll with seaweed, white raddish and other green vegetables.Golden lotus root slices stuffed with taro – The lotus root is crispy with the soft taro that melts in the month. Other vegetarian restaurants worth mentioning:Tian Shui Delicate Vegetarian Cuisine 天水精致素食料理Dong Fang Hong Creative Park, 313 Gong Ye Middle Road, Haizhu District海珠区工业大道中313号东方红创意园里(纸厂对面)13580470717This restaurant changes its menu every month and only uses ingredients in season and has a strong emphasis on presentation.Su Le Yun Hai 素乐云海87 Liurong Road, next to Liurong Temple六蓉路87号,六榕寺旁020-83521495The owner is determined to excel in vegetarian cuisine and over two years he slowly closed down his chain of seafood restaurants to concentrate his efforts on Su Le Yun Hai inside the famous Liu Rong Temple. Since the restaurant locates within the temple, it is under the strict supervision of the Head Monks there making sure all ingredients meet the criteria of "no killing".Yi Xing Vegetarian Restaurant 怡新素食4/F, 161 Lin He West Road, Tian He District天河区林和西路161号中泰国际广场四楼020-3831 0703This restaurant specialises in soy based dishes. The menu lists for each dish the ingredients, heath remedies and nutritious values.Su He Jing Su Vegetarian Restaurant素和敬素食餐厅3/F Guang Lian Building, 750 Dong Feng Dong Road, Yuexiu District越秀区东风东路750号广联大厦3楼020-8761 8853Want to try something different? How about Thai-styled vegetarian hotpot? Vegetarian tom yum and vegetarian satay soups would definitely satisfy your taste buds.If you are open to carnivorous options, you can also always join one of our great Guangzhou Food Tours, Hong Kong Food Tours or Shanghai Food Tours. Some tours in Hong Kong can be customised for vegetarians!
Things to do in Guangzhou | The best sightseeing, food and cultural experiences in Guangzhou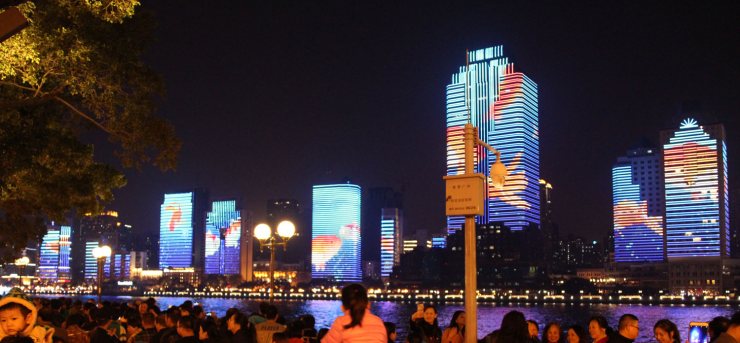 Guangzhou should be on all travellers 'must do' lists for being one of the best cities in the world. The third biggest city in China is more well known for trade than travel, but this amazing city is fast becoming a travellers favourite. There are plenty of things to do in Guangzhou and fabulous foods to eat. So whether you are visiting Guangzhou on a China Southern stopover, or you are travelling here to explore the city, you will be pleasantly surprised by the authentic culture and cuisine that Guangzhou has to offer.
Things to do in Guangzhou

1. Eat in Guangzhou
There is a well known saying in China "You live in Hangzhou because of its beautiful lakes, you wear clothes from Suzhou because it produces the finest silk and you eat in Guangzhou because we have the best food". The food in Guangzhou is so amazing that it is reason enough to visit this fantastic city. Eating should be your number one reason to travel to Guangzhou, and top of your list of things to do in Guangzhou. Home to Cantonese cuisine, you will find both the most innovative and traditional Cantonese dishes here. Cantonese cuisine emphasises the natural flavours of the food, and the use of quality fresh ingredients is of high importance. The standard of Cantonese cuisine in Guangzhou is hard to find elsewhere.
Eating in Guangzhou can be a bit of a challenge if you do not speak Chinese as most menu's will not be in English, so the easiest way to immerse yourself in the local food scene is on a Guangzhou food tour.
Local favourites foods to eat in Guangzhou include roast goose, bbq pork, congee and steamed seafood. During winter the cuisine changes with lamb hot pot being a must try local dish. There are also several amazing cantonese vegetarian restaurants in Guangzhou. However if you only have time for one foodie experience in Guangzhou it has to be Yum Cha.
Yum Cha is the quintessential Cantonese eating experience, and is a must do activity in Guangzhou. With high quality and a diverse range of dim sum, it makes for a relaxing morning experience. One of the highlights of Yum Cha in Guangzhou is the opportunity to drink quality Chinese tea from a traditional tea set, something that is seldom found even in neighbouring Hong Kong. In the most authentic restaurants there will be a separate section for guests who wish to drink fine tea while they eat their dim sum. You will find a separate tea menu with a range of varieties and prices starting at 6 RMB pp and going up to 20 RMB pp.
You can check out a full listing of the best restaurants in Guangzhou for Dim Sum in a separate blog post. A couple of notable options are:
HongXing Seafood Restaurant
Address: No. 2 Qiaoguan Road, YueXiu District, Guangzhou
Nearest Metro: Haizhu Square Exit A
Open: 7.30am - 12.30am (Yum Cha 7.30am - 4.30pm)
A traditional Cantonese restaurant located opposite the pearl river and next door to the Landmark Canton Hotel. Go upstairs to the first floor if you would like to drink quality tea (only available until 11.30am), or have standard tea with your Dim Sum on the ground level. The Dim Sum is very good, served in a pleasant surroundings. Ordering may be a challenge if you don't speak and read Chinese, so take with a friend that can. The fish tanks at the front of the restaurant are amazing and look more like an aquarium. This restaurant has several outlets in Guangzhou, but this is our favourite. HongXing is also a good choice for a Seafood Dinner, with an English menu available for dinner.
Guangzhou Restaurant (Liwan)
Address: 2 Wen Chang Nan Rd Liwan District
Nearest Metro: Huangsha
Open: 7am - 2.30pm (Yum Cha) & 5.30pm - 9.30pm (Dinner)
The Guangzhou restaurant was Founded in 1935 and has won extensive awards including being in the top 10 restuarants in China in 2000. Dine here for traditional Dim Sum or an authentic Cantonese feast for dinner. Specialties include Guangzhou Wen Chang Chicken, Roast pork and Sha Wan Original Milk tart. The Guangzhou restaurant has several branches throughout China, but this is the original.

The Eating Adventures Blog