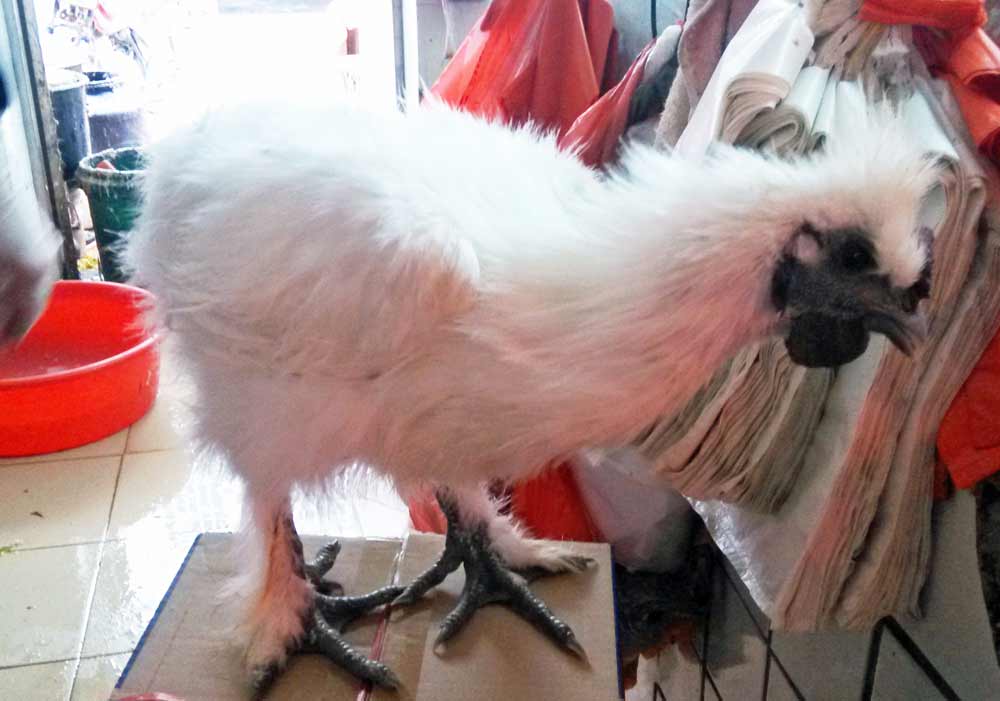 WEIRD FOOD TO EAT IN GUANGZHOU
Guangzhou may be the ultimate travel destination for those of you seeking to expand your culinary horizons with unusual exotic food. Weird food, does not necessarily mean bugs and strange furry animals. The people of Guangzhou have a love for food, and there is a huge diversity of fresh produce available. A simple trip to the market in Guangzhou can present a wide range of fresh food that would be more than enough for an episode of Bizzare Foods. Chickens with black meat, goose eggs, pigeons, scorpions, crocodiles, more varieties of mushrooms than you have ever seen before, and that is before you check out the seafood. Any of you that are lucky enough to visit Guangzhou can see these exotic wonders and a lot more on our Guangzhou Food Tours.Our focus in this list is bizzare or unusual foods that are readily accessible to try in Guangzhou, the things that are part of everyday life for local Cantonese people. Remember, what is weird to you, is normal to us!Weird Foods of Guangzhou - No 1. Black Chicken (Wu Gai)In English this chicken is called a Silkie. They have beautiful soft white feathers, and amazingly black meat and bones. If you go to a market in Guangzhou, you will see the black meat on display at any chicken stall. The meat is commonly used to make chicken soup and is has been prized for its medicinal qualities in China for hundreds of years. The soup is a clear soup boiled with goji berries, dried yam, dried orange peel and ginger.Another unusual fact about this chicken is that is has 5 toes instead of 4 toes like most other chickens.In addition to chicken soup, the eggs from Silkie's are blue / black colour, fragrant and delicious. They run at about double to cost of normal chicken eggs.Black chicken is so common that we will not recommend an individual restaurant. Almost every neighbourhood has a soup shop that will sell Wu Gai soup. Most large restaurants will also serve the soup. Ask your concierge for a suggestion, or any Cantonese local!Weird Foods of Guangzhou No 2 - Scorpion If you are reading this, you have probably already come across the common images of people selling scorpion skewers in Beijings night markets. Unlike in Beijing, this is not a tourist novelty. In Guangzhou if you go to most wet markets, you can find someone selling a variety of different scorpions. In Chinese medicine, scorpions are known for their detoxification purpose. It is often used to treat arthritis. Normally used in soups, locals think male scorpions with small bellies and thick legs are the best. If you are interested in trying some scorpion soup, there is a 35 year old restaurant called Dun Ping Huang on Tong Fu Dong Road, Haizhu. They specialise in slow cooked soups and serve a wide variety of medicinal soups including scorpion soup, cow penis soup and turtle soup. Weird Foods of Guangzhou No 3 - Goose EggsGoose eggs, exotic, delicious and sure to give you high cholesterol. One of the more tame exotic foods that you can try in Guangzhou, these jumbo eggs are around 3 times the size of a normal chicken egg, and at least double the price per gram of a chicken egg. We like our goose eggs pan fried and have it as a common breakfast treat. You probably won't find this on many restaurant menu's, but you can buy it at any wet market. Goose eggs are high in protein content and full of minerals and vitamins. It is said to help improve one's memory. Weird Foods of Guangzhou No 4 - PigeonThere is a Chinese proverb that one pigeon is worth nine chickens. Pigeon is a delicious treat available in many restaurants across Guangzhou and also fresh in all wet markets. Common ways to eat pigeon are roasted, similar to duck or goose, or in a soup or hot pot. The meat is darker than chicken, more like duck, flavoursome but not fatty. There is not much meat on a pigeon, so either order a few to share, or have it as part of your main meal. Pigeon soup is particularly delicious. Where to try it?You can try good roast pigeon all over Guangzhou, ask a Cantonese concierge for a recommendation. For pigeon soup, my favourite is from a small restaurant in Liwan district. Nothing fancy, but authentic and delicious.Wang jin ge on Jiang Yi Road, Haizhu specialises in pigeon and is one of our favourite restaurants. You can have your pigeons cooked in four different ways plus treat yourself with one of their medicinal pigeon hotpots. Weird Foods of Guangzhou No 5 - DonkeyDonkey is not a Cantonese speciality, but it is available in Guangzhou. Originating from Northern China, Donkey can be prepared in a variety of ways. Hot pot is one of the most common. The meat is similar to beef, but with a more subtle flavour and is considered a delicacy. If you are living in Guangzhou, you can buy fresh donkey meat in Liwan near the Lamb wholesalers. There is a Chinese saying "There is dragon meat in heaven and there is donkey meat on earth." It is meant to be excellent for people with bad back.Weird Foods of Guangzhou No 6 - Geoduck Geoduck (pronounced Goo-ey-duck) its the largest burrowing clam in the world. They originate from the west coast of Canada and the USA and are sold live in markets across Guangzhou, as well as neighbouring Hong Kong. Geoducks take 6 years to reach maturity and can live for an amazing 140 years, although life expectancy is considerably shorter for those in Guangzhou Restaurants! A single Geoduck can weigh around 1.5 pounds.Lots of high end seafood restaurants in Guangzhou will have live Geoduck on display. Alternatively for the very freshest and widest choice, head to the Huang Sha Seafood markets and be amazed. Expect to pay around 300 RMB per kilo for this rare delicacy. The best way to prepare geoduck is to quickly boil them in hot water then dip into ice cold water. Sprinkle with shallot, ginger and chilli, drizzle with soy and cooked oil.
7 reasons you must visit sanya
1. SANYA'S BEAUTIFUL BEACHES Yes, Sanya really does have beautiful beaches, and I don't mean that in a "beautiful for China" kind of way. Hainan is known as the Hawaii of China, but I don't think that does Hainan or Sanya justice. Sanya is not a second class Hawaii, it is a beautiful beach destination in its own right.Being a beach holiday traveller myself, I have been to most of the famous beach destinations around the world. Everything from Brazil to Australia, Thailand, the Philippines, Greek Island and even Tunisia. Sanya is not my favourite beach destination, that would have to go to some of the beaches in Australia. But it does compare favourably to many more famous beach resorts around the world, and in particular many spots in Thailand.We have a friend that said, Sanya is for poorer Chinese, and rich Chinese will go to Koh Samui. That may be true, but I would take the clean waters and sand of Sanya over Koh Samui's polluted beaches any day.Sanya isn't a surfing destination (although depending on the time of year it could be great for windsurfing and kitesurfing), but if you are looking for some time in the sun, a swim in the ocean, or collecting some sea shells, it might be just the right beach holiday destination for you.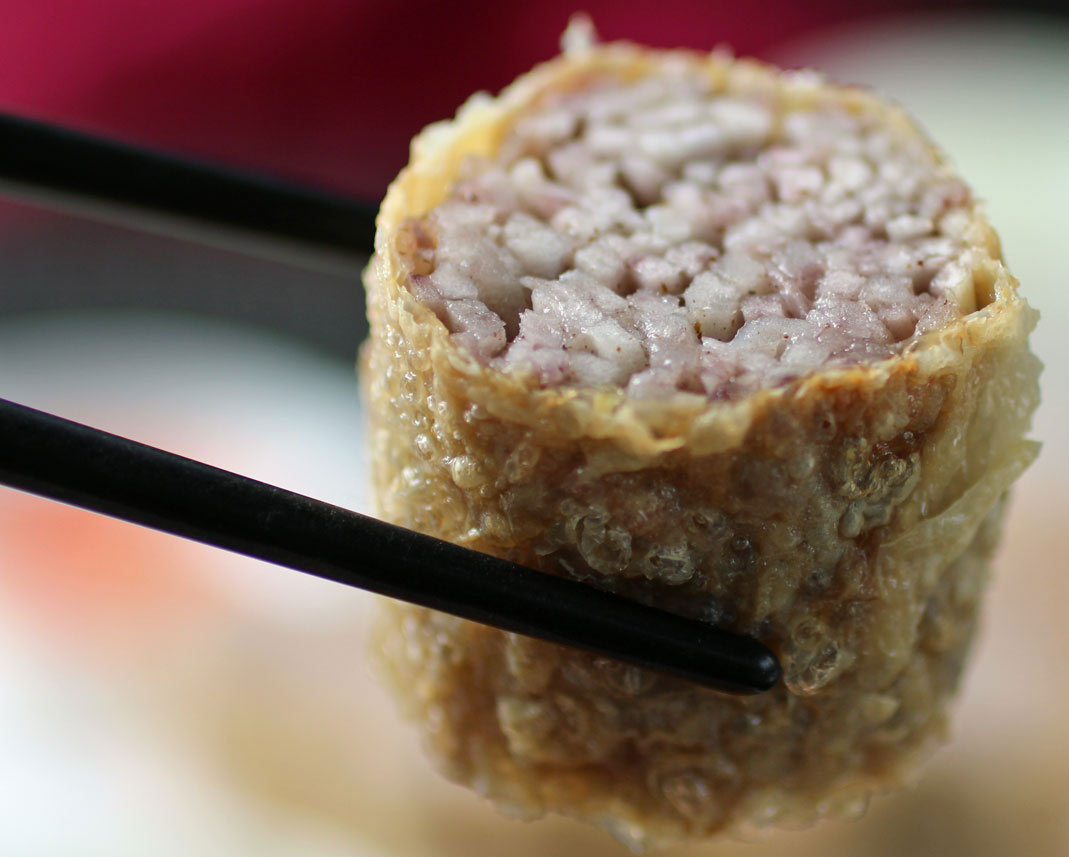 Where to find the Best Dim Sum in Guangzhou
In Guangzhou you are spoilt for choice when in comes to Dim Sum. With a mixture of both traditional and contemporary varieties, fresh ingredients and highly skilled chefs, you will find quality and diversity that far exceeds other cities.
Here is a list of our 5 favourite places for Yum Cha in Guangzhou!
Where to eat the best dim sum in Guangzhou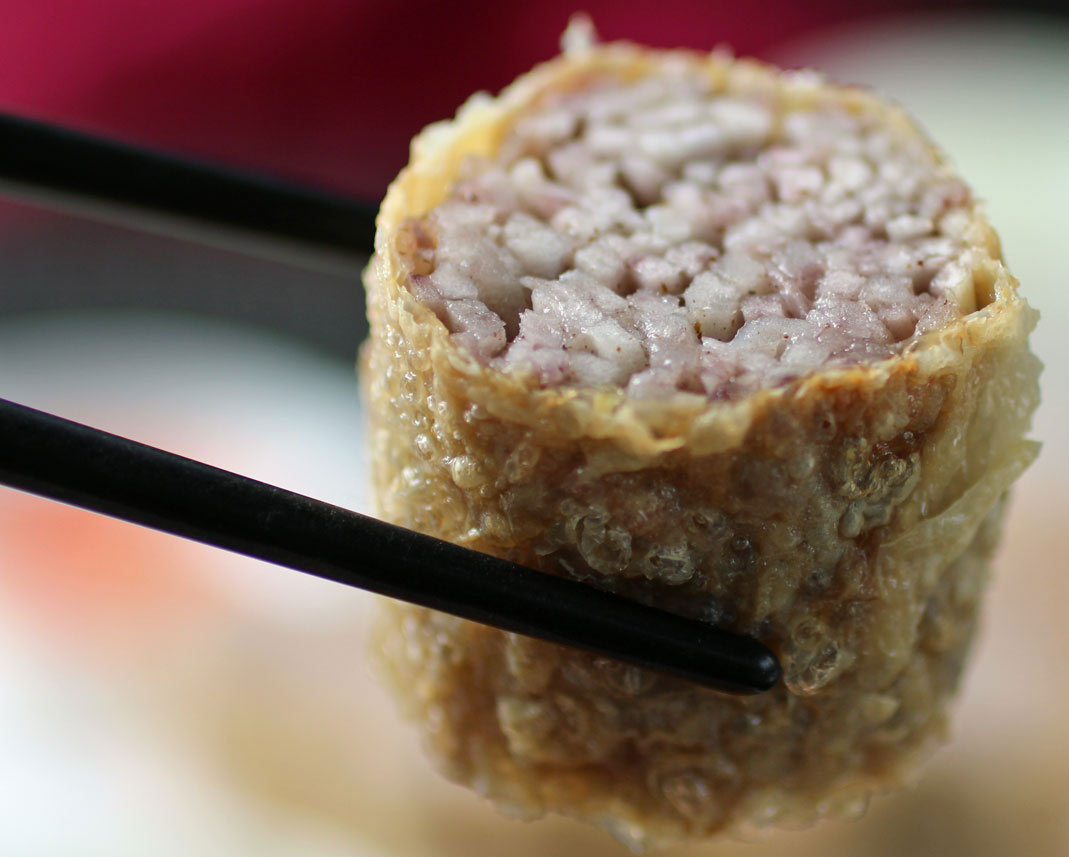 Where can you find the Best Dim Sum in Guangzhou? Well luckily if you are travelling to Guangzhou you will be spoilt for choice. We often say that even bad Dim Sum in Guangzhou is good Dim Sum in Hong Kong. The freshness and quality of the ingredients along with the traditional methods used to prepare Dim Sum are guaranteed to give you a mouth watering meal.
Going out for Dim Sum in Guangzhou is normally referred to as Yum Cha. Drinking good quality chinese tea while you enjoy your food is an essential part of the experience for many locals. Going out for Yum Cha in Guangzhou is a common weekend family activity, and you can expect long queues at popular restuarant.

Yum Cha is normally served from the early morning until just after lunch time. Most restaurants won't serve dim sum in the evening, although Dim Do Dak listed below is a notable exception.
You will find there is a larger variety of dim sum on offer in Guangzhou that you may be use to overseas, and there are even restaurants specialising in vegetarian dim sum. Some restaurants offer high quality teas served in different dinning rooms, referred to as Gong Fu Cha it is an experience not to be missed.
When eating Dim Sum in Guangzhou, you won't see food being pushed around in carts, all orders are made fresh. You won't find English menu's at these restaurants, and it is highly unlikely any of the staff will be able to speak a word. We suggest you check out what other tables are eating, and point out to the waitress what you want. Alternatively, for an in depth experience - contact us for one of our Guangzhou Food Tours.
The 5 best places to Eat Dim Sum in Guangzhou

Bei Yuan Restaurant
北园酒家
Address: 200-202 Xiao Bei Lu, Yuexiu district
越秀区小北路200-202号

Bei Yuan Restaurant is a garden restaurant located in Northern part of Guangzhou on the way to Baiyuan Mountains. It has over 70 years of history. The whole restaurant was built in traditional Guangdong styled buildings and landscaping, so not only can you sample some of the best dim sum in Guangzhou, you can also enjoy the peaceful surroundings. Some of the must-have dim sum include red rice paper roll and prawn dumplings.


Nan Yuan Restuarant
南园酒家
Address: 142 Qian Jin Lu, Haizhu district
海珠区前进路142号

Built in 1958, Nan Yuan Restaurant is restaurant specialises in Chaozhounese cuisine. It is one of the 12 restaurants that has been awarded a National rating of Platinum Five Diamonds. The restaurant was built over 10,000sqm piece of land, elaborately decorated with lakes, traditional chinese style bridges and pagodas. Its famous dishes include "Buddha jumps over the wall", Chao zhou loi sui goose and suckling pig. Expect very long queues on the weekend as it is a well known favourite restaurant for locals to eat Dim Sum in Guangzhou.


Qiu Da 6 Zai Ji
丘大6仔记
Address: 2nd Floor, 525 Binjiang Dong Lu, Haizhu district
海珠区滨江东路525号海琴湾商铺二楼

Started by Chef Qiu who has 30 years of dim sum experience under his belt including being the Head Dim Sum Chef of the famous White Swan Hotel and cooked for famous people like Deng Xiao Ping and Queen Elizabeth II. He opened his own dim sum restaurant in 2015 in an unpretentious location with the goal of creating innovative dim sum with traditional taste for the enjoyment of common local people. Think of something like Tim Ho Wan (only much much better!). Some of the dishes you will never find at other dim sum places like the shredded duck spring roll finished with a lemon sauce and black sesame, lamb shao mai with central asia spices and you can finish your meal with one of his outstanding desserts - Napoleon pastry or durian mousse cup.
This place is one of our favourites to eat Dim Sum in Guangzhou.

Dian Dou De
点都德
Address:
Main branch - 587 Long Jin Zhong Lu, Liwan district
Beijing Road branch - 470 Hui Fu Dong Lu, Yuexiu district
大茶楼- 荔湾区龙津中路587
聚福楼- 越秀区惠福东路470号

Dian dou de means "everything is possible". An all day yum cha restaurant, each one of them decorated in traditional Xi Guan style. Their kitchen pumps out up to 108 types of dim sums, with a mix of traditional and creative contemporary options. Since its opening in 2013 in Liwan, it has expanded to 12 branches, definitely achieving their goal of reviving the Yum Cha culture in Guangzhou, and is one of the best places to try Dim Sum in Gaungzhou. Their four colour ginseng soup prawn dumplings are divine. Other popular dishes include rice paper roll with deep fried dough and prawns inside, and durian desserts? The locals say "you always have to queue but you never leave disappointed".

Guangzhou restaurant
广州酒
Original branch - 2 Wen Chang Lu, Liwan district
总店- 荔湾区文昌南路2号

Started in 1935, Guangzhou Restaurant is referred as "The No.1 Place to Eat in Guangzhou". It has also been awarded as one of the top 10 restaurants in China. People say a good way to judge a dim sum restaurant is by the quality of their prawn dumplings and beef balls. They are both outstanding at Guangzhou Restaurant. If you feel like being a royal one day, you can also book in for their banquets where they replicate dishes served to the royals in the past.

If you are heading to Guangzhou, check out our Guangzhou Travel Guide for more insider tips, as well as our guide on the Best Ways to travel from Hong Kong to Guangzhou.

The Eating Adventures Blog