2. EASY TO FLY TO SANYA
Don't you hate it when you take a long haul international fight to go overseas, and then connect to some ultra expensive regional airline, followed by a ferry and an uncomfortable car or tuk tuk transfer, only to find that after hours (or days) of travelling, that beach paradise is no secret, every man and his dog has made the journey, and the paradise part is questionable.
Well getting to Sanya could not be easier. There are direct flights from throughout mainland China, Hong Kong, Singapore, Malaysia, Russia and easy connections to Europe, the USA and Australia. Not only is it easy to fly to, but due as Sanya isn't as fashionble as Koh Samiu and Boracay, you will find the flights are much much cheaper.
Once you land in Sanya, it is only 10 minutes by taxi to beautiful Sanya Bay beach. No hassles, no overnight trains, no overcrowded ferries. Quick and simple. For those seeking to be a bit further from the city and airport, you can find yourself in Yalong Bay in about 45 minutes.
3. SANYA HAS GREAT FOOD
OK, so just to be honest, I did spend the first few days in Sanya complaining that there is nothing to eat. I may be biased because I am use to the great food on our Tours in Hong Kong, Guangzhou and Shanghai. Like any beach resort, there are lots of restaurants catering for tourists, and those are the last place I want to eat. Overpriced and disgusting. Hence the first few days.
After a bit of effort and research we were however able to find some excellent local restaurants away from the tourist areas (so you will need a car or motorbike to explore). Three of our favourites were:
Beef Noodles in HuiHui Village
We found this great beef noodle shop in the heart of HuiHui village, just across from the wet market. If you make your way there you cannot miss it. Any restaurant that is packed at 2:30pm must be good. They serve a variety of cuts of beef, as well as beef dumplings with a chooice of wheat or rice noodles. MSG free, fresh and delicious. Highly recommended (Sorry no photo!)
Xinjiang Lamb Kababs and Naan
So this isn't local Hainaese cuisine, but a bunch of people sitting on plastic chairs on the side of the road eating fresh lamb kebabs and drinking beer sounds like a good meal to me. The guys run the barbeque and neighbouring bakery are from Kashgar in Xinjiang. A delicious and authentic experience.
6. SANYA HAS GREAT HOTELS
Sanya isn't cheap like Thailand, but I still think the hotels represent fantastic value for money. Every beach has an abundance of options , with all the major hotel chains like Hilton, Pullman, Sofitel, Sheraton and Intercontinental having at least one and often 2 or 3 locations. With so many hotels, competition is fierce, and you can get a room in a 5 star hotel for less than $100 per night. A refreshing change compared to the hotels in Boracay that I always found to be underwhelming. We stayed in the Ocean Sonic, which was a mixed experience that you can read about in a future blog post.
5. SANYA WEATHER - PERFECT
Sanya gets an amazing 300 sunny days a year. The average annual temperature is 25 celcius. While we were in Sanya the weather was perfect every day with clear blue skies and pleasantly warm. Whilst most of China is still walking around in winter clothing, people in Hainan are enjoying beaches in bikinis. It is so close to Guangzhou and Hong Kong, but the weather was surprisingly different.
The best time to visit Sanya is between November and April. May to September see more rainfall, with the heaviest months being August, September and October.
4. TROPICAL FRUIT
Seeing Jackfuit hanging from a tree at the airport car rental pickup point is always a good sign. While were were in Sanya it was Mango Season, and we saw more varieties of mangoes than I knew existed. Prices ranged from RMB6 - RMB13 per 500g depending on the variety at the lcoal wet market. Prices are 2 - 3 times that if you go to one of the tourist fruit shops.

We didn't land up trying any of the local jackfruit, but the mangoes were delicious. We also sampled the cashew apples that Hainan is famous for, as well as great local pinneapples and coconuts.
Hainan also has a local variety of durian that we look forward to trying on a future trip.
7. SANYA IS A FAMILY FRIENDLY DESTINATION
Sanya is a great option for anyone looking for a family friendly beach holiday destination in asia. For starters, the ease of getting there makes a family holiday much less stressful for whoever is carrying the bags. There are no 'massage' shops like in Thailand, nor drunk 18 year olds running around, and due to it being a popular destination with middle class chinese families, there is plenty of great accomodation options for families. Lots of the hotels have apartment style accomodation, childrens rooms and other entertainment.
拾味馆 shi wei guan
This was without a doubt the highlight of our eating adventures in Sanya. The food was excellent with a good range of Hainanese specialities. They are famous for pork bone soup 拾味骨汤, but we really enjoyed their beef with pineapple and preserved duck 酱鸭 . The price here was also very reasonable, and cheaper than going to one of the tourist restaurants. A local favourite, and for good reason.
The Ultimate Weird Food Guide to Hong Kong | 15 Weird Eats from the Eating Adventures team
The Eating Adventures team loves exploring Hong Kong to find the weirdest and tastiest food. Here is the our ultimate guide of 15 of the weirdest foods that you can find in Hong Kong. Turtle jelly, snake soup, chicken testicles, geoduck, horse sashimi and more!
List of Food Tours around the World
Where ever you are travelling to, food tours are one of the best ways to have fun and experience the local culture. Here is our ultimate list of food tours around the world. We have compiled an amazing directory of more than 250 TOURS! Take your pick and go and explore the world through food. Know a good food tour that we missed? Send us an Email. Happy Eating!!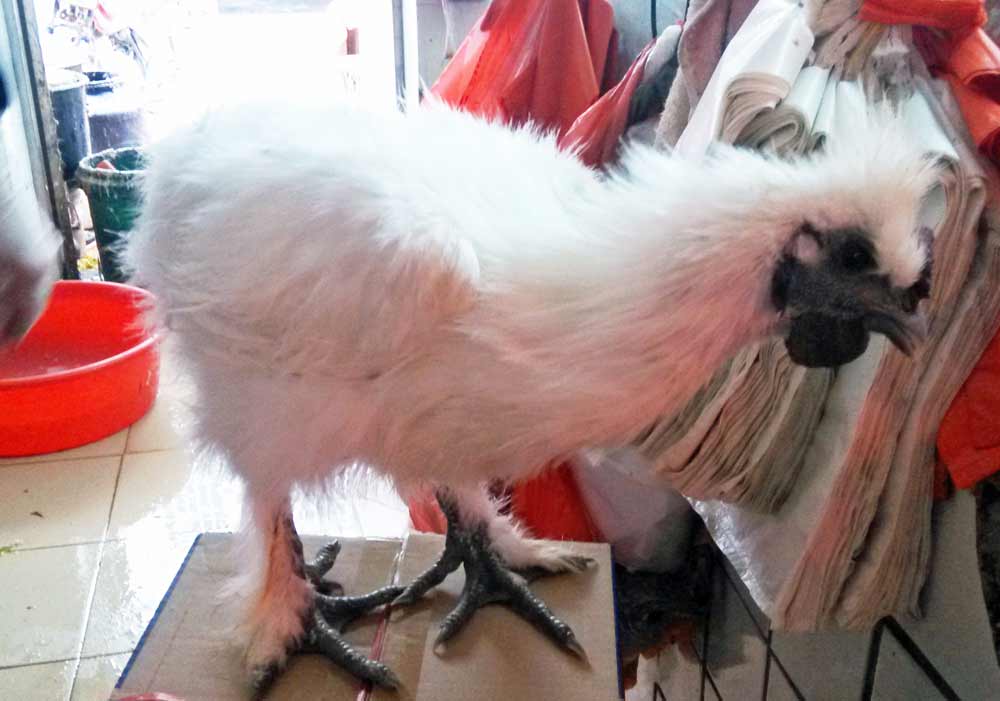 WEIRD FOOD TO EAT IN GUANGZHOU
Guangzhou may be the ultimate travel destination for those of you seeking to expand your culinary horizons with unusual exotic food. Weird food, does not necessarily mean bugs and strange furry animals. The people of Guangzhou have a love for food, and there is a huge diversity of fresh produce available. A simple trip to the market in Guangzhou can present a wide range of fresh food that would be more than enough for an episode of Bizzare Foods. Chickens with black meat, goose eggs, pigeons, scorpions, crocodiles, more varieties of mushrooms than you have ever seen before, and that is before you check out the seafood. Any of you that are lucky enough to visit Guangzhou can see these exotic wonders and a lot more on our Guangzhou Food Tours.Our focus in this list is bizzare or unusual foods that are readily accessible to try in Guangzhou, the things that are part of everyday life for local Cantonese people. Remember, what is weird to you, is normal to us!Weird Foods of Guangzhou - No 1. Black Chicken (Wu Gai)In English this chicken is called a Silkie. They have beautiful soft white feathers, and amazingly black meat and bones. If you go to a market in Guangzhou, you will see the black meat on display at any chicken stall. The meat is commonly used to make chicken soup and is has been prized for its medicinal qualities in China for hundreds of years. The soup is a clear soup boiled with goji berries, dried yam, dried orange peel and ginger.Another unusual fact about this chicken is that is has 5 toes instead of 4 toes like most other chickens.In addition to chicken soup, the eggs from Silkie's are blue / black colour, fragrant and delicious. They run at about double to cost of normal chicken eggs.Black chicken is so common that we will not recommend an individual restaurant. Almost every neighbourhood has a soup shop that will sell Wu Gai soup. Most large restaurants will also serve the soup. Ask your concierge for a suggestion, or any Cantonese local!Weird Foods of Guangzhou No 2 - Scorpion If you are reading this, you have probably already come across the common images of people selling scorpion skewers in Beijings night markets. Unlike in Beijing, this is not a tourist novelty. In Guangzhou if you go to most wet markets, you can find someone selling a variety of different scorpions. In Chinese medicine, scorpions are known for their detoxification purpose. It is often used to treat arthritis. Normally used in soups, locals think male scorpions with small bellies and thick legs are the best. If you are interested in trying some scorpion soup, there is a 35 year old restaurant called Dun Ping Huang on Tong Fu Dong Road, Haizhu. They specialise in slow cooked soups and serve a wide variety of medicinal soups including scorpion soup, cow penis soup and turtle soup. Weird Foods of Guangzhou No 3 - Goose EggsGoose eggs, exotic, delicious and sure to give you high cholesterol. One of the more tame exotic foods that you can try in Guangzhou, these jumbo eggs are around 3 times the size of a normal chicken egg, and at least double the price per gram of a chicken egg. We like our goose eggs pan fried and have it as a common breakfast treat. You probably won't find this on many restaurant menu's, but you can buy it at any wet market. Goose eggs are high in protein content and full of minerals and vitamins. It is said to help improve one's memory. Weird Foods of Guangzhou No 4 - PigeonThere is a Chinese proverb that one pigeon is worth nine chickens. Pigeon is a delicious treat available in many restaurants across Guangzhou and also fresh in all wet markets. Common ways to eat pigeon are roasted, similar to duck or goose, or in a soup or hot pot. The meat is darker than chicken, more like duck, flavoursome but not fatty. There is not much meat on a pigeon, so either order a few to share, or have it as part of your main meal. Pigeon soup is particularly delicious. Where to try it?You can try good roast pigeon all over Guangzhou, ask a Cantonese concierge for a recommendation. For pigeon soup, my favourite is from a small restaurant in Liwan district. Nothing fancy, but authentic and delicious.Wang jin ge on Jiang Yi Road, Haizhu specialises in pigeon and is one of our favourite restaurants. You can have your pigeons cooked in four different ways plus treat yourself with one of their medicinal pigeon hotpots. Weird Foods of Guangzhou No 5 - DonkeyDonkey is not a Cantonese speciality, but it is available in Guangzhou. Originating from Northern China, Donkey can be prepared in a variety of ways. Hot pot is one of the most common. The meat is similar to beef, but with a more subtle flavour and is considered a delicacy. If you are living in Guangzhou, you can buy fresh donkey meat in Liwan near the Lamb wholesalers. There is a Chinese saying "There is dragon meat in heaven and there is donkey meat on earth." It is meant to be excellent for people with bad back.Weird Foods of Guangzhou No 6 - Geoduck Geoduck (pronounced Goo-ey-duck) its the largest burrowing clam in the world. They originate from the west coast of Canada and the USA and are sold live in markets across Guangzhou, as well as neighbouring Hong Kong. Geoducks take 6 years to reach maturity and can live for an amazing 140 years, although life expectancy is considerably shorter for those in Guangzhou Restaurants! A single Geoduck can weigh around 1.5 pounds.Lots of high end seafood restaurants in Guangzhou will have live Geoduck on display. Alternatively for the very freshest and widest choice, head to the Huang Sha Seafood markets and be amazed. Expect to pay around 300 RMB per kilo for this rare delicacy. The best way to prepare geoduck is to quickly boil them in hot water then dip into ice cold water. Sprinkle with shallot, ginger and chilli, drizzle with soy and cooked oil.
7 reasons you must visit sanya
1. SANYA'S BEAUTIFUL BEACHES
Yes, Sanya really does have beautiful beaches, and I don't mean that in a "beautiful for China" kind of way. Hainan is known as the Hawaii of China, but I don't think that does Hainan or Sanya justice. Sanya is not a second class Hawaii, it is a beautiful beach destination in its own right.
Being a beach holiday traveller myself, I have been to most of the famous beach destinations around the world. Everything from Brazil to Australia, Thailand, the Philippines, Greek Island and even Tunisia. Sanya is not my favourite beach destination, that would have to go to some of the beaches in Australia. But it does compare favourably to many more famous beach resorts around the world, and in particular many spots in Thailand.
We have a friend that said, Sanya is for poorer Chinese, and rich Chinese will go to Koh Samui. That may be true, but I would take the clean waters and sand of Sanya over Koh Samui's polluted beaches any day.
Sanya isn't a surfing destination (although depending on the time of year it could be great for windsurfing and kitesurfing), but if you are looking for some time in the sun, a swim in the ocean, or collecting some sea shells, it might be just the right beach holiday destination for you.

The Eating Adventures Blog