2. EASY TO FLY TO SANYA
Don't you hate it when you take a long haul international fight to go overseas, and then connect to some ultra expensive regional airline, followed by a ferry and an uncomfortable car or tuk tuk transfer, only to find that after hours (or days) of travelling, that beach paradise is no secret, every man and his dog has made the journey, and the paradise part is questionable.
Well getting to Sanya could not be easier. There are direct flights from throughout mainland China, Hong Kong, Singapore, Malaysia, Russia and easy connections to Europe, the USA and Australia. Not only is it easy to fly to, but due as Sanya isn't as fashionble as Koh Samiu and Boracay, you will find the flights are much much cheaper.
Once you land in Sanya, it is only 10 minutes by taxi to beautiful Sanya Bay beach. No hassles, no overnight trains, no overcrowded ferries. Quick and simple. For those seeking to be a bit further from the city and airport, you can find yourself in Yalong Bay in about 45 minutes.
3. SANYA HAS GREAT FOOD
OK, so just to be honest, I did spend the first few days in Sanya complaining that there is nothing to eat. I may be biased because I am use to the great food on our Tours in Hong Kong, Guangzhou and Shanghai. Like any beach resort, there are lots of restaurants catering for tourists, and those are the last place I want to eat. Overpriced and disgusting. Hence the first few days.
After a bit of effort and research we were however able to find some excellent local restaurants away from the tourist areas (so you will need a car or motorbike to explore). Three of our favourites were:
Beef Noodles in HuiHui Village
We found this great beef noodle shop in the heart of HuiHui village, just across from the wet market. If you make your way there you cannot miss it. Any restaurant that is packed at 2:30pm must be good. They serve a variety of cuts of beef, as well as beef dumplings with a chooice of wheat or rice noodles. MSG free, fresh and delicious. Highly recommended (Sorry no photo!)
Xinjiang Lamb Kababs and Naan
So this isn't local Hainaese cuisine, but a bunch of people sitting on plastic chairs on the side of the road eating fresh lamb kebabs and drinking beer sounds like a good meal to me. The guys run the barbeque and neighbouring bakery are from Kashgar in Xinjiang. A delicious and authentic experience.
6. SANYA HAS GREAT HOTELS
Sanya isn't cheap like Thailand, but I still think the hotels represent fantastic value for money. Every beach has an abundance of options , with all the major hotel chains like Hilton, Pullman, Sofitel, Sheraton and Intercontinental having at least one and often 2 or 3 locations. With so many hotels, competition is fierce, and you can get a room in a 5 star hotel for less than $100 per night. A refreshing change compared to the hotels in Boracay that I always found to be underwhelming. We stayed in the Ocean Sonic, which was a mixed experience that you can read about in a future blog post.
5. SANYA WEATHER - PERFECT
Sanya gets an amazing 300 sunny days a year. The average annual temperature is 25 celcius. While we were in Sanya the weather was perfect every day with clear blue skies and pleasantly warm. Whilst most of China is still walking around in winter clothing, people in Hainan are enjoying beaches in bikinis. It is so close to Guangzhou and Hong Kong, but the weather was surprisingly different.
The best time to visit Sanya is between November and April. May to September see more rainfall, with the heaviest months being August, September and October.
4. TROPICAL FRUIT
Seeing Jackfuit hanging from a tree at the airport car rental pickup point is always a good sign. While were were in Sanya it was Mango Season, and we saw more varieties of mangoes than I knew existed. Prices ranged from RMB6 - RMB13 per 500g depending on the variety at the lcoal wet market. Prices are 2 - 3 times that if you go to one of the tourist fruit shops.

We didn't land up trying any of the local jackfruit, but the mangoes were delicious. We also sampled the cashew apples that Hainan is famous for, as well as great local pinneapples and coconuts.
Hainan also has a local variety of durian that we look forward to trying on a future trip.
7. SANYA IS A FAMILY FRIENDLY DESTINATION
Sanya is a great option for anyone looking for a family friendly beach holiday destination in asia. For starters, the ease of getting there makes a family holiday much less stressful for whoever is carrying the bags. There are no 'massage' shops like in Thailand, nor drunk 18 year olds running around, and due to it being a popular destination with middle class chinese families, there is plenty of great accomodation options for families. Lots of the hotels have apartment style accomodation, childrens rooms and other entertainment.
拾味馆 shi wei guan
This was without a doubt the highlight of our eating adventures in Sanya. The food was excellent with a good range of Hainanese specialities. They are famous for pork bone soup 拾味骨汤, but we really enjoyed their beef with pineapple and preserved duck 酱鸭 . The price here was also very reasonable, and cheaper than going to one of the tourist restaurants. A local favourite, and for good reason.
The Best Ways to Travel from Hong Kong to Guangzhou
What is the best way to travel from Hong Kong to Guangzhou - Here are the 4 best!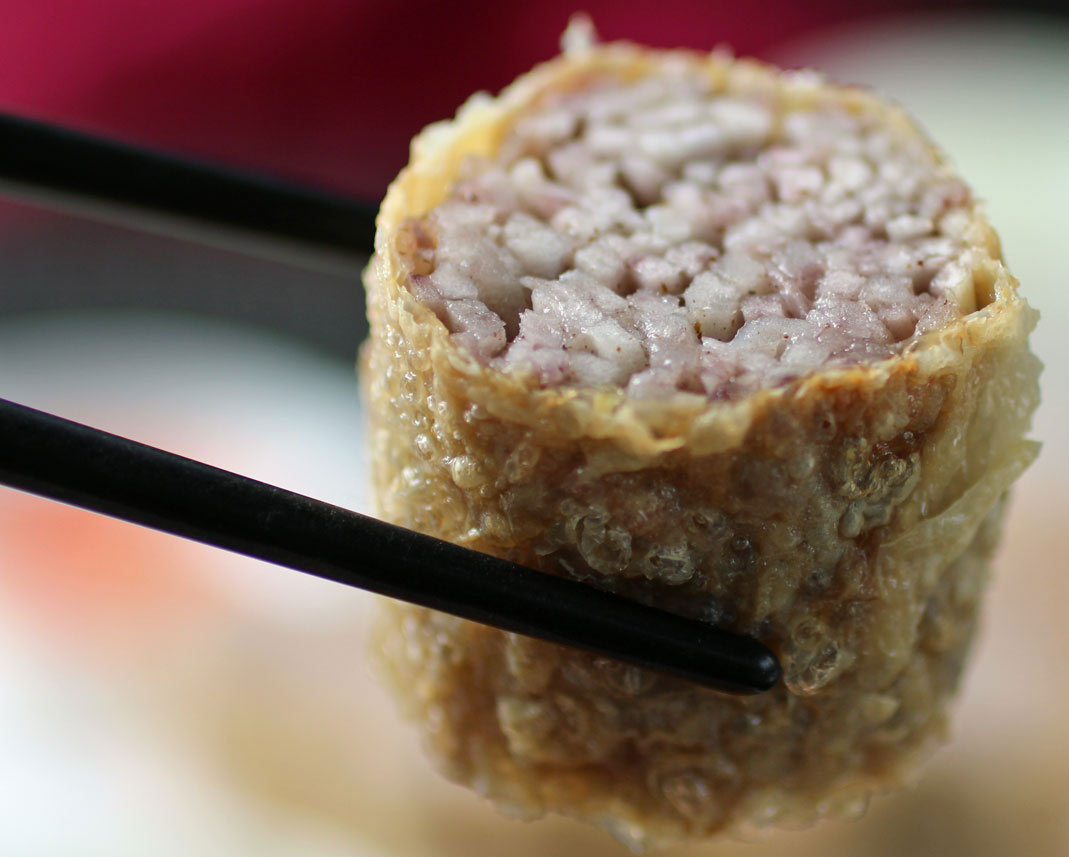 Where to find the Best Dim Sum in Guangzhou
In Guangzhou you are spoilt for choice when in comes to Dim Sum. With a mixture of both traditional and contemporary varieties, fresh ingredients and highly skilled chefs, you will find quality and diversity that far exceeds other cities.
Here is a list of our favourite places for Yum Cha in Guangzhou!
Things to do in Mongkok | An Insiders Guide
Mongkok, insanely overcrowded, humid as hell and full of great things to do. For shoppers, Mongkok has both luxury malls and street markets. For foodies, Mongkok may be the highlight of your trip to Hong Kong with abundant street food, desserts and local eateries. Enjoy our insiders guide to Mongkok.
7 reasons you must visit sanya
1. SANYA'S BEAUTIFUL BEACHES
Yes, Sanya really does have beautiful beaches, and I don't mean that in a "beautiful for China" kind of way. Hainan is known as the Hawaii of China, but I don't think that does Hainan or Sanya justice. Sanya is not a second class Hawaii, it is a beautiful beach destination in its own right.
Being a beach holiday traveller myself, I have been to most of the famous beach destinations around the world. Everything from Brazil to Australia, Thailand, the Philippines, Greek Island and even Tunisia. Sanya is not my favourite beach destination, that would have to go to some of the beaches in Australia. But it does compare favourably to many more famous beach resorts around the world, and in particular many spots in Thailand.
We have a friend that said, Sanya is for poorer Chinese, and rich Chinese will go to Koh Samui. That may be true, but I would take the clean waters and sand of Sanya over Koh Samui's polluted beaches any day.
Sanya isn't a surfing destination (although depending on the time of year it could be great for windsurfing and kitesurfing), but if you are looking for some time in the sun, a swim in the ocean, or collecting some sea shells, it might be just the right beach holiday destination for you.

The Eating Adventures Blog