The Best Ways to Travel from Hong Kong to Guangzhou
What is the best way to travel from Hong Kong to Guangzhou - Here are the 4 best!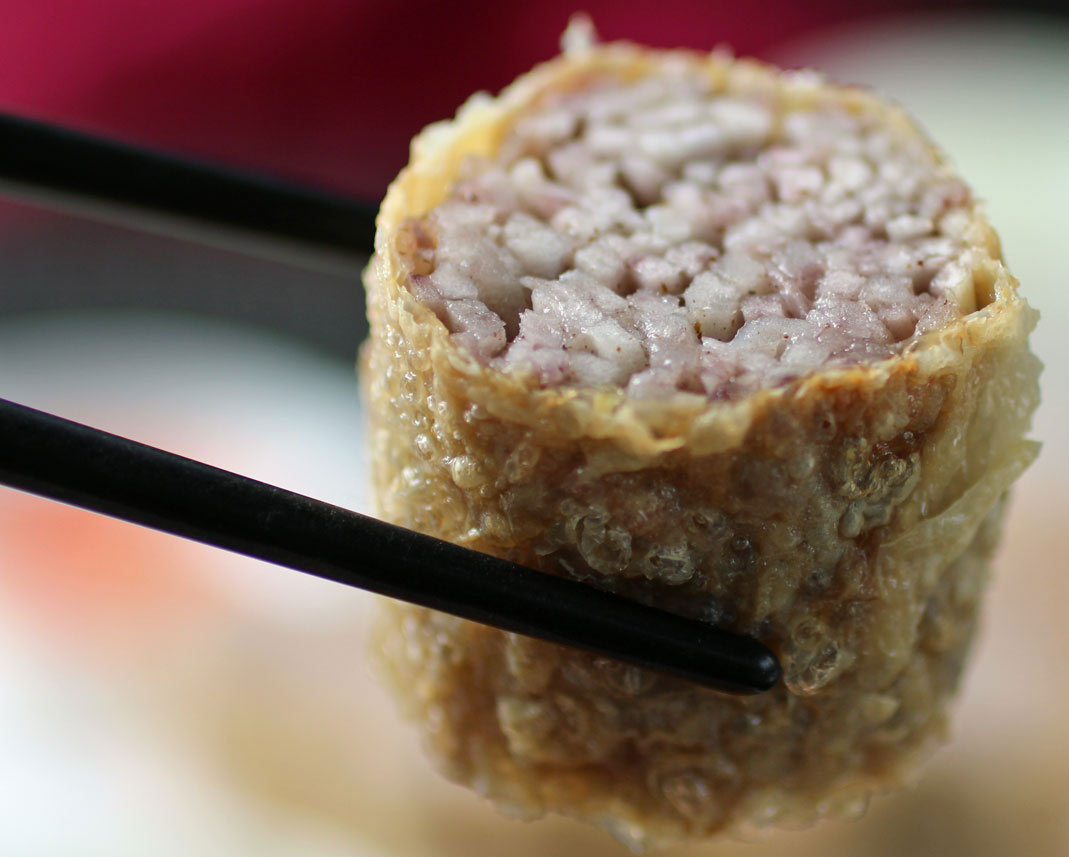 Where to find the Best Dim Sum in Guangzhou
In Guangzhou you are spoilt for choice when in comes to Dim Sum. With a mixture of both traditional and contemporary varieties, fresh ingredients and highly skilled chefs, you will find quality and diversity that far exceeds other cities.
Here is a list of our favourite places for Yum Cha in Guangzhou!
Things to do in Mongkok | An Insiders Guide
Mongkok, insanely overcrowded, humid as hell and full of great things to do. For shoppers, Mongkok has both luxury malls and street markets. For foodies, Mongkok may be the highlight of your trip to Hong Kong with abundant street food, desserts and local eateries. Enjoy our insiders guide to Mongkok.
Hong Kong Street Eats | The best Street Food in Hong Kong
Cantonese people love to eat, and Hong Kongs street food reflects that. With a mixture of traditional cantonese snacks and contemporary delicacies, the street food is so good that the Michelin guide for Hong Kong included a street food category since 2016. Whilst in the 1950s & 60s Hong Kong streets were studded with street food hawkers selling from carts, today you are more likely to find your favourite street food being sold from small shops and stands on street corners. Take yourself on your own eating adventure around Hong Kong sampling some of the snacks below, or join one of our Hong Kong food tours. Egg Waffles (Gai Daan Zai)Gai daan zai, or Egg Waffles are one of the most popular Hong Kong street snacks. Made from a batter of egg, wheat flour, evaporated milk, and sugar, these are a locals favourite. You'll encounter its sweet, tempting scent often as you wander the city streets.Besides the traditional flavour egg waffle, you can now find all sorts of modern variations including Pandan and Chocolate flavours, or served with ice cream, and even our favourite, peanut butter with condensed milk!Where to find Hong Kong Egg Waffles? It is easy to find gai daan zai in Hong Kong, but lots of it will be soft, soggy or not tasty. If you want to try one of the best versions in the city, head to Lei Kung Kee (492 Kings Rd., North Point), a hole-in-the-wall near North Point MTR. Expect long queues in the afternoon. Dao fu faDao fu fa is a popular snack in Hong Kong. Made from coagulated soybean milk—essentially very soft tofu—it can be eaten hot or cold and is normally served with a sweet sugar or ginger syrup. Sometimes it is also served with fruit or mixed with black sesame paste. Good-quality dao fu fa should be soft and silky-smooth.Where to try dao fu fa? The tofu at A1 Tofu Company (103 Kweilin St., Sham Shui Po, Kowloon, Hong Kong) is made from organic Canadian soybeans, and is known for having exceptionally great texture. Pig Intestines (Ja Zu Da Cheung)Pig Intestines. Doesn't the name just make you salivate? Probably not, but this is a popular street snack in Hong Kong. It is a labour intensive and time consuming process to prepare these intestines. First they need to be cleaned with salt and flour, boiled for an hour, coat with malt sugar and dry for 3 hours before putting them in the deep-fryer. You can hide the flavour with some mustard or hoisin sauce. The intestines themselves are a bit chewy, in some ways like squid. Just hope that your intestines were cleaned properly before being deep fried!You can find pig intestines at any of the street snack stalls that you find scattered around Hong Kong. Try Mongkok or Sham Shui Po for your culinary adventure. Curry Fish Balls (Ga Lei Yu Dan)Curry fish balls is one of the best known Hong Kong Street Foods, and can be found throughout the city. In Cantonese these are literally called "Fish Eggs", and are 5 – 7 small balls of minced fish mixed with flour and boiled in a spicy curry sauce. Served on a bamboo skewer, they are cheap, flavoursome and easy to find. These are so popular that you can even buy them at 7-eleven. If you are interested in trying Curry Fish Balls, this Hong Kong street snack that has been a staple over the generations is one of the tastings on our Kowloon Food Tour.Where to try it Hong Kong curry fish balls?The best is from Lam Kee hidden in Hung Hom Cha Kwun Lei. They have been around for many years and expect long queues during lunch and after school hours. Their old-styled traditional sauce made from oyster sauce, dark soy sauce, star anise and curry. HKD$7 for 6 fish balls. Stinky Tofu (Cau Dou Fu)Stinky tofu is fermented tofu that can be found as a street food in Hong Kong. This weird food has its origins in mainland China, but can also be found in Hong Kong and Taiwan. The Taiwanese are especially fond of this pungent food, serving more varieties than you can find in Hong Kong.The stink in the stinky tofu is from a fermented brine made from fermented milk, vegetables, meat and shrimp. Fresh tofu is immersed in the brine for a day or two to get its flavour. The smell of stinky tofu is quite overpowering. It reminds me of the open sewers in Africa. You will need to overcome your natural instinct not to eat food with a rotten smell to try this snack.In Hong Kong stinky tofu is normally deep fried and served with hoisin sauce. In the past, stinky tofu was sold in street carts in busy areas like Mong Kok. Nowadays, you can find them in these little street side snack food shops dotted around the city. Fried Squid (Ja Yao Yu)Who doesn't like some fried squid? The best fried squids are ones that are lightly battered, deep fried in oil over 180 degrees resulting in really crispy coating and crunchy squid inside. Kai Kei Snack (41 Dundas Street, Mong Kok) is a locals favourite for fried squid. Pineapple Buns (Bo Lo Bao)Pineapple buns are a sweet bun that is popular in Cantonese bakeries around the world. The pineapple buns actually contains no pineapple but got its name from the appearance of the sugary crust on top of the bun which has a pattern like pineapple skin.It may just be a simple bun, but it was listed by the Hong Kong Government as part of Hong Kong's intangible heritage in 2014.Traditional pineapple buns contain no filling, but common variations include a red bean paste filling, or even real pineapple.Many Hong Kong restaurants, such as , offer an item called a buttered pineapple bun, which is a pineapple bun with a piece of butter stuffed inside. They are known in Cantonese as bo lo yau (菠蘿油), which translates literally to pineapple oil.In our humble opinion though, the best pineapple buns are found across the border in Guangzhou. Try Bing Sheng for their famous oversized buns with a pineapple filling.In Hong Kong we recommend Kam Wah Restaurant (47 Buke Street, Mongkok), their famous hot Bo Lo Yau (HKD$10) will live up to your expectations. Crunchy crust, soft bun and butter that melts as soon as you put the bun into your month. Lo Po Bang (Wife Cakes)Lo Po Bang or Wives Cakes is one of the most popular traditional pastries in Hong Kong. Originating from Guangdong in mainland China. The paste is a sweet mash of wintermelon, sugar and glutinous rice flour. We like our Lo Po Bang to have a good amount of wintermelon inside, the paste should be smooth and the pastry soft and flaky.There is a beautiful legend behind the origins of Lo Po Bang. It is said to have been invented by a man living in a small village in China. His father was terminally ill, and the man and his wife had spent all their money on trying to find a treatment to save the father. In the ultimate self sacrifice, the wife sold herself into slavery to raise more money to save her father in law. After the husband learned of his wife's actions, he invented Lo Po Bang and sold enough to buy back his wife and save his father.You can find Lo Po Bang in most bakeries in Hong Kong, however the quality varies enormously and some to be honest are unpalatable.To try some great Lo Po Bang in Hong Kong, head out to Hang Heung Cake Shop in Yuen Long, 66 Castle Peak Road, Yuen Long, Hong Kong Lo Mai Chi (Glutinious Rice Balls)Lo Mai Chi are sweet glutinous rice ball. They sometimes have dried coconut on the outside and can be made from a variety of fillings including red bean paste, mango and durian. There are also more modern varieties with chocolate fillings.In Hong Kong you will find small speciality shops that sell freshly made Lo Mai Chi. The English name for these is often written as Nuomici, which Mandarin, not Cantonese.Lo Mai Chi are similar to Japanese Mochi, but the glutinous rice is softer and more sticky.Cheung Chau, one of the outlying island of Hong Kong is famous for Lo Mai Chi. Yong Xing Dessert place (3 Sun Hing Street, Cheung Chau) makes one of the best mango lo mai chi. Dragon Beard Candy (Long So Tong)Dragon beard candy is a traditional Chinese candy that you can find in Hong Kong. It is similar to fairy floss. The process of making the candy is often used by street sellers to attract customers, as the art of making it is in itself eye-catching. Dragon beard candy has a history of more than 2000 years in China. In the past, royal chefs in China would give a performance on how to make dragon beard candy in front of guests and serve them afterwards.Made primarily from maltose and sugar, after stretching the strands are rolled around peanuts, sesame seads, it has a stringy appearance with a rich sweet flavour and will melt on your tongue.The candy is best eaten freshly made and will quickly melt in warmer weather.Where to find Dragon Beard Candy?Dragon beard candy is not easy to find. You might be lucky to stumble upon it at a night market or festival. Otherwise there is a small shop in Sheung Wan near the MTR Exit B that sells it. Look for a Chinese sign with small writing that says "Super Bowl King Traditional Sweets and Desserts" Three Stuffed Treasures (Jin yeung saam bo)Three stuffed treasures is a street snack that has it's origins in Shunde in Guangdong. You may have actually tried variations of this street snack in dim sum restaurants without even knowing it. Traditional three stuffed treasures comprises bitter melon, long green chili and eggplant. Each is stuffed with fish paste. When you buy this from a street vendor in Hong Kong, there are actually more than 3 varieties to choose from with other options including stuffed tofu, stuffed mushrooms and even sausages, The vendor will stick a piece of each chosen variety on a bamboo skewer and deep fry them. Be wary of food safety if buying this on the street, as it may have been sitting out all day.To try three stuffed treasures, you need to go to a stall that makes them in the original way – deep fried in pork oil. Nowadays, people are very health conscious and will run away as soon as they hear the word "pork oil". Luckily, there is Dong Hing Snack Food in Stall A4, 43-59 Dai Tsuen Street, Tai Kok Tsui that makes their own pork oil, beat their own fish mince and the smell spreads throughout the whole street. Beef Offal Stew (ngao tsap)Slow cooked beef offal, boiled for hours in a master stock that may have been used for years. Fresh beef is also included in the soup. Our favourite part is the honeycomb tripe, but you will also find small intestines, large intestinese and lungs in this delicious delicacy. Try to find a vendor that includes some white radish, which will soak up the flavour of the soup.In the past is was possible to find this being sold be street vendors in Hong Kong, but with an ever reducing number of street vendors, you are likely going to have to go to a restaurant for this street food.Where to try beef offal stew?Sui Kee 2, Gutzlaff Street, Central, Hong KongThis famous beef offal and beef brisket stew place has been around for more than 60 years. It has been passed down to three generations but owner Li said his only son is not as tough as he is and simply not interested in spending up to 15 hours in the stall. So, enjoy it while you can! Wun Jai Ci – "shark fin" soupIn the 40's, around Temple Street Yau Ma Tei area, there were street sellers that gathered left over shark fins from restaurants and recooked them in a nice thick soup so that common people can also enjoy shark fins.Due to increased hygiene standards, vendors don't use leftovers anymore and they have replaced the shark fin with vermicelli. Cooked with black fungus, mushrooms, shredded chicken meat, cured ham, this tasty and filling soup is a great snack to have.Where to try imitation shark fin soup?Bon Bon Cafe92 Ivy Street, Tai Kok Tsui, Hong Kong Boot zai go – steamed glutinous rice pudding Originated from Tai Shan in Guangdong, it is made from brown sugar and glutinous rice flour, steamed in porcelain small bowls, often with red beans inside. In the past these were sometimes served by street vendors skewered on two bamboo sticks.Where to try boot zai go?Kwon Kee, 115-117 Fook Wah Street Sham Shui Po, Hong Kong​
The Ultimate Weird Food Guide to Hong Kong | 15 Weird Eats from the Eating Adventures team
The Eating Adventures team loves exploring Hong Kong to find the weirdest and tastiest food. Here is the our ultimate guide of 15 of the weirdest foods that you can find in Hong Kong. Turtle jelly, snake soup, chicken testicles, geoduck, horse sashimi and more!
144 hour visa free transit for Guangzhou and Shenzhen
Are you considering a layover in Guangzhou or Shenzhen? Well now you may be able to visit enjoy a visa free transit for up to 144 hours! Starting from 1st May 2019, travellers from 53 countries can transit through Guangdong province, China to a third country or region without buying a Chinese via. You will probably find this most useful for China Southern layovers when flying into Guangzhou or Shenzhen international airports, but the rules are actually a bit more flexible than that. Who is eligible for the 144-hour visa free transit in Guangdong China? Travellers from one of the 53 eligible countries listed below can take a visa free transit in Guangzhou, Zhenshen and the rest of Guangdong province: Schengen area countries: Austria, Belgium, Czech Republic, Denmark, Estonia, Finland, France, Germany, Greece, Hungary, Iceland, Italy, Latvia, Lithuania, Luxembourg, Malta, Netherlands, Poland, Portugal, Slovakia, Slovenia, Spain, Sweden, SwitzerlandOther countries in Europe: Russia, the United Kingdom, Ireland, Cyprus, Bulgaria, Romania, Ukraine, Serbia, Croatia, Bosnia-Herzegovina, Montenegro, Macedonia (FYROM), Albania, Monaco, BelarusNorth and South America: the United States, Canada, Brazil, Mexico, Argentina, ChileOceania: Australia, New ZealandAsia: Korea, Japan, Singapore, BruneiMiddle East: United Arab Emirates, QatarWhere must you enter for a visa free transit in Guangdong, China?You will need to enter from one of the three ports – Guangzhou Baiyun Airport Shenzhen Bao'an Airport Jieyang Chaoshan Airport and importantly, you must hold a confirmed onward ticket to a third country or region. Hong Kong and Macau are considered as third territories. Where must you exit on a visa free transit in Guangdong, China?If you want to get a 144 hour visa free transit for Guangzhou, Shenzhen or anywhere else in Guangdong, China, you will need to exit from one of the 32 designated ports –AirportsGuangzhou Baiyun AirportShenzhen Baoan AirportJieyang Chaoshan AirportMeizhou AirportZhejiang AirportRailway stationsGuangzhou Tianhe – Guangzhou East Railway StationDongguan – Changping Railway StationFoshan – Foshan Railway StationZhaoqing – Zhaoqing Railway StationLand portsShenzhen: Shatoujiao, Wenjindu, Huanggang, Luohu, Shenzhen Bay, Futian Zhuhai: Gongbei, HengqinSea portsGuangzhou: Port of Guangzhou, Nansha Port, Lianhuashan PortShenzhen: Shekou Port, Fuyong Port (in Shenzhen airport)Zhuhai: Jiuzhou Port, Wanzai Port, Wanshan Port, Doumen PortJiangmen: Port of JiangmenHeshan: Port of HeshanFoshan: Gaoming Port, Ronqi Port Zhongshan: Port of Zhongshan Dongguan: Humen Port How does this differ to the previous 72 hour visa free entry?Previously, foreigners from 45 countries were able to get a 72 hour visa free entry. However this was restricted to entering and exiting from Guangzhou Baiyun Airport. How do I apply for the 144-hour Temporary Entry Permit to Guangdong?Upon arrival at the airport, go to Temporary Entry Permit Application counter.Fill in the application form.Present your passport which needs to have more than 3 month validity and a confirmed onward ticket to a third country or region. Please note that both flights must have no stopovers of any kind within Mainland China. Where can I travel on a 144 hour visa free entry and how long can I stay?The 6-day stay starts from midnight the day following the date of arrival. You are allowed to travel anywhere within Guangdong province (this includes, Guangzhou, Shenzhen, Foshan, Dongguan, Zhuhai, Jiangmen, Qingyuan and many smaller cities).Chinese visa rules can change rapidly. Please check with your local Chinese consulate prior to travel. Don't travel without a visa just because we said you could! About Eating AdventuresEating Adventures offers walking food tours in Guangzhou. Explore the backstreets of Guangzhou and gain an appreciation for this fantastic city and its world famous chinese cuisine. Guangzhou tours led by true local licensed tour guides (strictly no expats, no unlicensed guides). All our guides are fluent in Cantonese, the local dialect.If you are looking for inspiration for what to do on a stopover, check out our Guangzhou Travel Guide. Dont forget, you cannot access Google, Facebook and Whatsapp in China, so you might need to purchase a VPN connection prior to travel to get around this. We use Panda VPN.
Etiquette tips for travelling in china
China has an ancient and rich culture that is totally foreign to many travellers. Yes, there are differences in etiquette between the west and china (be super careful crossing the road...), but China is far from an uncultured country. Here are 12 etiquette tips for travellers from the Eating Adventures food tours team.
1. Bargaining
There is a misconception by foreigners that most prices in China are negotiable and you need to bargain in an aggressive manner. In fact, the opposite is true. Locals in China will rarely need to negotiate prices on a daily basis. Prices at local food markets are fixed, and negotiation will likely be received with some contempt from the stallholder. You can expect to be able to negotiate if buying electronic goods and at some clothing stores. The only places where negotiation is always recommended is at locations that specialise in selling for tourists (where you really should be avoiding anyway). So yes, if you have found your way to fake clothing market that no local would be caught dead shopping in, then you are going to need to negotiate prices, but otherwise, leave your bargaining skills for Thailand.
2. Crossing the road
Take care when crossing the road, even at pedestrian crossings and traffic lights. At pedestrian crossings cars in general will not give pedestrians the right of way. Check for cars prior to crossing, and never assume that a car will stop for you.
3. Tipping
Tipping in restaurants is not part of Chinese culture and rarely expected and often not accepted. We have even been chased out of restaurants by waiters holding change when we intentionally left a tip. Leave tipping for the USA.
You can tip hotel staff, tour guides and taxi drivers if they provide exceptional service.
4. Take off your shoes
Many people in China do not wear shoes inside their homes. The same is true for temples. If you are lucky enough to get invited to someones house, please remove your shoes if they do, even if they smile and say it is not necessary.
Pointing or showing people the bottom of your feet is considered rude and should be avoided.
5. Splitting restaurant bills
In general restaurant bills are not split in China. If you are invited out for a meal your host will expect to pay and may be offended if you suggest to share the bill. When going out with family and friends people will go to great lengths to be the one paying the bill.
6. Receiving gifts or business cards
You will notice that if anyone gives you a business card or gift it will be extended with both hands. You should receive the business card or gift in the same manner. It is customary not to open gifts when you receive them.
7. Chopsticks
The most important etiquette tip for using chopsticks is never plant your chopsticks standing up in a bowl of rice. To chinese people this looks like burning incense for the dead.
When you are not using your chopsticks, neatly rest them on the table or on top of your bowl. Never play with your chopsticks, use them to point or use them as if they are drumsticks.
8. Clothing
In general clothing in worn in China is a bit more conservative that western countries. Whilst you will still find plenty of chinese girls wearing mini skirts, as a foreigner you can expect to attract attention if you are wearing skimpy clothing. The main exception is swimming attire, for which you will find China both less fashionable and more conservative. Remember, you are travelling China, not Brazil.
9. Sitting on the floor
The floor is considered dirty. If you are a backpacker, please remember that you are no longer in India. Do not sit directly on the floor. If you must sit on the floor, put down some newspaper or cardboard first, as you will see other locals doing. Otherwise, find a seat or stand like everyone else. And for all the backpackers that we see doing yoga, handstands and other strange stretches barefoot in the airport departure lounge, whilst this is always a great laugh for us, please have some respect for fellow travellers.
10. Greetings
It is always good practice to learn how to greet people in the local language. In China you can use "Ni Hao" anywhere, but if you are travelling in a province with its own dialect, learning a bit of that dialect will go a long way with the locals.
Always greet elders first. Shaking hands is acceptable and common, but other forms of contact are not.
You should address people by their surnames unless you know them well.
11. Money as a gift
It is very common that people give each other money in the form of "Hong Bao" (red packets) at weddings, birthdays, Chinese festivals or even when you join or leave a company. There is normally a going rate for different occasions. The amount should go up if you have a close relationship to the person.
12. Too personal and no privacy?
Chinese people have a lower expectation on privacy or what questions are too personal. At hospitals, there is often a crowd of people waiting behind you even if it is your turn to consult the doctor. People will discuss health issues in public that are seen as quite embarrassing in the Western world. Don't be surprised to get questions from even strangers about your marital status and family planning.
​If you are travelling to Shanghai, Beijing or Shenzhen, you should be aware of some common travel scams found in China.

The Eating Adventures Blog